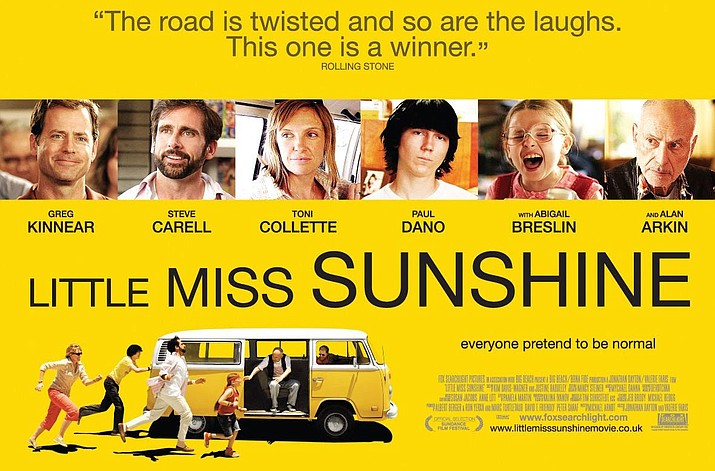 Originally Published: August 1, 2017 5:55 a.m.
KINGMAN – Since the beginning of Hollywood, Arizona highways have played a big role in the movie industry, showing up in classic films such as "Grapes of Wrath" when director John Ford sent a film crew to shoot scenes along Route 66.
Last year, Michael Bay filmed scenes in Arizona for the fifth installment of the "Transformers" series. Parts of the movie were filmed at Luke Air Force Base, a junkyard and along State Route 88.
Filmmakers love the picturesque landscapes in Arizona, bringing their lights, camera and action to highway locations for 75 years.
Denton Hanna, location manager for "Transformers," credited Arizona Department of Transportation for helping action sequences that involved specialty vehicles, aircraft and pyrotechnics on Arizona highways.
"I cannot overstate the importance of ADOT in the success of filming these action road scenes in Phoenix," Hanna said.
Arizona is close to Hollywood and attracts filmmakers looking for clear weather, scenic highways and a variety of terrain. Arizona is the setting for big-budget films, documentaries and commercials.
ADOT officials work with the Arizona Office of Film and Digital Media to obtain necessary permits. Requirements include adequate liability insurance to safeguard the state's investment in its highways. The agency issued 18 film permits in 2016, compared with 12 in 2015.
ADOT does its best to accommodate even the most outlandish stunts, like a crew that tethered a vehicle from a crane for a "bungee jump" from the Navajo Bridge.
Movies with scenes from Arizona highways include:
"Forrest Gump:" In 1994, Tom Hanks as Forrest Gump was filmed running in downtown Flagstaff. In another scene, he's jogging past the giant arrows at Twin Arrows Trading Post west of Winslow. He ends his epic three-year marathon on U.S. 163 in Monument Valley.
"Easy Rider:" Route 66 and U.S. 89 figured prominently in this 1969 counter-culture road movie. Peter Fonda and Dennis Hopper cruise on their motorcycles across Northern Arizona and the Navajo Reservation before they connect with Jack Nicholson in New Mexico.
"National Lampoon:" Downtown Flagstaff and other Northern Arizona highway locations were used for location shots in this 1983 comedy starring Chevy Chase that featured a humorously brief visit at a Grand Canyon scenic overlook.
"Grapes of Wrath:" Going back to 1939, Route 66 was briefly featured in bookend scenes with the Joan family from Oklahoma entering Arizona at Lupton and leaving the state on the Old Trails Bridge in Topock.
"Little Miss Sunshine:" This indie film starred a large cast of stars including Steve Carrell, Alan Arkin and Toni Collette, and focused on a family's cross-country trip to get their daughter to a beauty pagaent. Portions of the road trip were filmed in Chandler, Phoenix and Flagstaff.
"Two-Lane Blacktop:" Musicians James Taylor and Dennis Wilson of the Beach Boys hit the Arizona road in a high-performance 1955 Chevy for this 1971 road movie that flew under the radar when it was released.