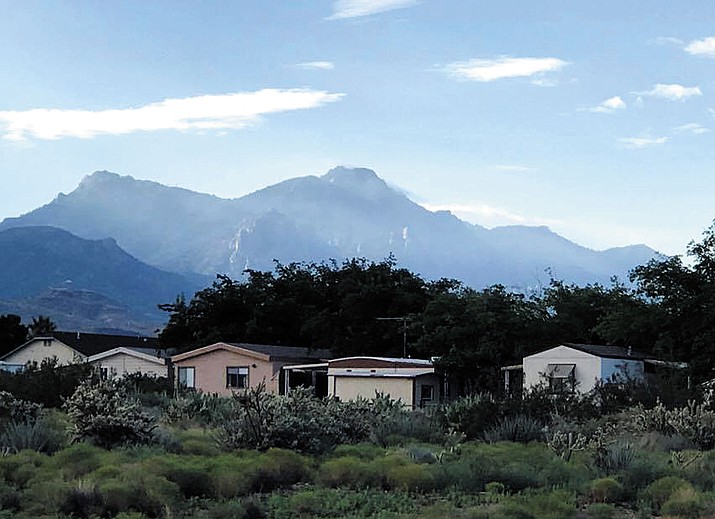 Photo by Aaron Ricca.

Originally Published: August 6, 2017 5:57 a.m.
KINGMAN – The Hualapai Mountains may have looked a bit smoky Friday morning.
Pine Lake Fire Chief Greg LaFlamme sent a message to Pine Lake homeowners Thursday stating a lightning strike set a quarter-acre fire on top of an unnamed hill just south of the Pine Lake district.
The department was immediately aware and took the appropriate measures. They notified Prescott dispatch as well as Bureau of Land Management. Within a half an hour, they set a team up to assess.
"They worked on it this morning and everything is under control," LaFlamme said in the statement. "They don't believe a helicopter will be necessary at this time. You will likely see and smell smoke today (Thursday), but don't be alarmed. The fire involved four or five trees as well as some brush but the fires are out and the daunting task of 'mop up' has begun. Just wanted you all to be aware."