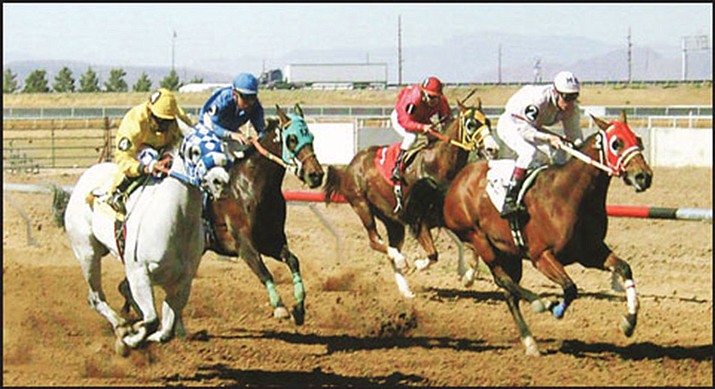 Originally Published: August 9, 2017 5:55 a.m.
PHOENIX (AP) – Horse racing at Arizona's two main tracks could be in jeopardy next year amid budget cuts that have gutted the state division that oversees thoroughbred betting in the state.
Funding cuts by the Legislature have forced some layoffs and the treasury of the Arizona Department of Gaming's racing division is expected to be empty by March, said gaming department spokeswoman Kristian Fasching.
Fasching said if that happens, live racing at Turf Paradise in Phoenix and Rillito Racetrack in Tucson likely would shut down, along with annual county fair races, The Arizona Republic reported.
"We were blindsided by this," Fasching said.
Under state law, racing division employees monitor thoroughbreds, jockeys and wagering to ensure the sport's integrity and safety. Because the industry must be regulated under Arizona law, the lack of agency oversight would force race cancellations.
The division is not supported by Arizona taxpayers or the state's general fund, but gets its financing from a percentage of betting proceeds, known as the regulatory wagering assessment. Half of the money comes from track owners and half from horse owners.
In fiscal 2016, the Racing Division budget totaled $2.9 million. This year, lawmakers cut the regulatory assessment percentage by about one-third. They also decided a $250,000 Breeders Cup award must be paid from regulatory wagering assessment proceeds rather than the General Fund.
Available funds have dropped to about $1.5 million, and the racing division is projected to be out of money by March – three months before the fiscal year ends.
"This is essentially a 50 percent reduction to the racing budget," division Director Rudy Casillas told State Racing Commission members. "We have a structural deficit. There is no way, from my estimation, that we can get through the rest of the fiscal year."