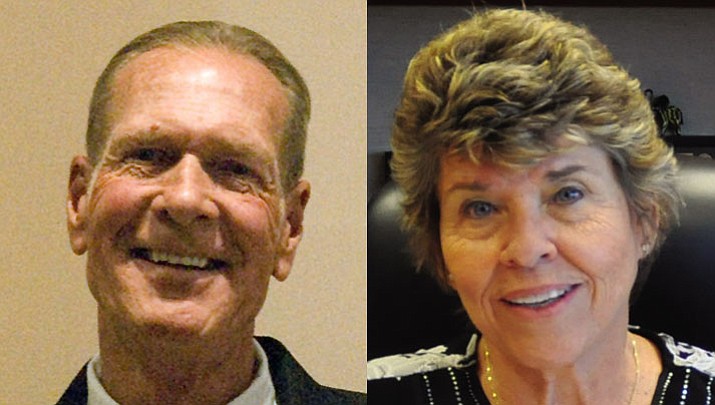 Originally Published: August 13, 2017 5:58 a.m.
LAKE HAVASU CITY – There were two holdouts on the Mohave County Board of Supervisors on a motion that would have provided the money to solve the county's immediate financial needs.
Supervisors Buster Johnson and Jean Bishop voted against a motion by Gary Watson that set aside money for the sheriff's department and courthouse construction.
Ultimately, the board chose to sweep funds from departmental reviews to balance the $280 million budget.
Watson said he was hesitant to suggest sweeping from the departments.
"We are facing ($39 million) in pension debts," he said. "If we don't start taking care of those dollars that debt liability increases by $1.5 million annually."
At some point, Watson added, the county will have to act on the sheriff's department salary hurdles, which prevent hiring and retaining deputies, and a Kingman courthouse construction project that is between $3.5-5 million over budget.
"We need to prioritize those items and know that we're going to pay the rent sooner than later," Watson said.
Realizing that his initial proposal, which called for $4.5 million in department fund reserve shifts was more than enough to cover the $2.8 million deficit; Watson earmarked an additional $900,000 to help offset a portion of the $4.5 million sheriff's department salary issues, $800,000 for courthouse construction and $100,000 for the probation department salary compression issues.
The additional earmarks, along with the concept of sweeping department fund reserves, did not sit well with supervisors Johnson and Bishop who ultimate voted against Watson's first stab at a budget motion.
Bishop, a vocal opponent of the one and done approach of major sweeps to fund reserves, favored a mix of a property tax increase, fund balance transfers and department cuts.
"I am not OK with sweeps unless we are at the maximum tax rate and right now we're pretty close to the bottom," Bishop said. "We've got room to increase a small property tax whether we do it this year or next year. It's crazy we are going to have to do it."
Johnson said he didn't agree with an increase that singled out the sheriff's department above other county departments.
"I am not disputing that the sheriff's department might need money," Johnson said. "But, $500,000 went into compression raises for them last year.
"We've got 1,000 employees in the county that haven't been addressed at any time. We are just piecemealing this stuff."