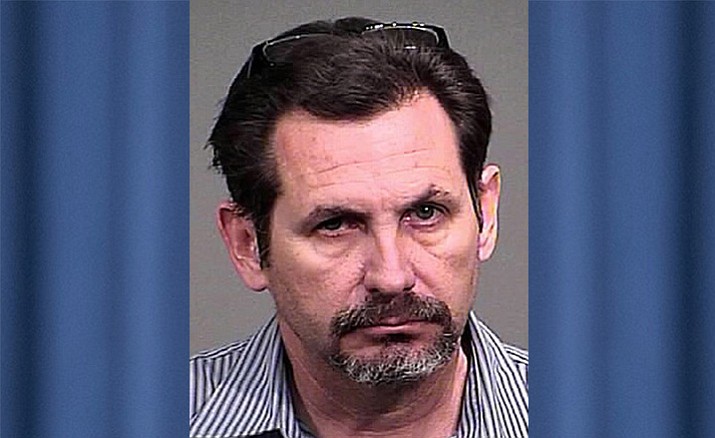 Originally Published: August 19, 2017 7:43 a.m.
KINGMAN – Following his arrest for alleged possession of a methamphetamine, Jon Longoria has resigned from his elected position on Mohave Community College's Board of Governors.
Longoria was elected in 2014 to represent District 4 as Trustee on the board. He was arrested Monday on felony charges of possession of dangerous drugs and possession of drug paraphernalia after the Mohave Area General Narcotics Enforcement Team raided his home in the 4000 block of Gordon Lane.
The arrest was the result a one-week investigation into an alleged methamphetamine laboratory at Longoria's home. He has a criminal history of manufacturing and selling methamphetamine, and in 2012 he returned to Mohave County Superior Court and got two counts of possession, use, sale, manufacturing and transporting dangerous drugs set aside by Judge Richard Weiss.
Michael Kearns, president of Mohave Community College said at Monday's Conservative Republican Club of Kingman meeting that Longoria's arrest was "unfortunate news" for the college, but was quick to note that he's been arrested, not convicted. He had a similar incident about 15 years ago, Kearns noted.
The future of the District 4 Trustee position will be discussed at the next MCC Board of Governors meeting Sept. 8.
Information provided by Mohave Community College