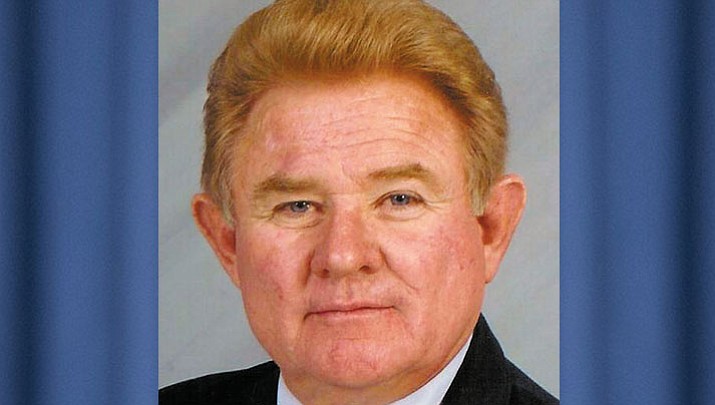 Originally Published: August 19, 2017 5:49 p.m.
KINGMAN – Arizona State Mine Inspector and Kingman resident Joe Hart was arrested for alleged misdemeanor domestic violence involving disorderly conduct last week.
According to Kingman Police Chief Bob Robert DeVries, police arrested the 73-year-old owner of KGMN-FM radio station and former candidate for Arizona Legislature after officers were dispatched on a reported domestic violence at about 6:15 p.m. to an address in the 3000 block of Hualapai Mountain Road
Officers arrived and learned that Hart and a 59-year-old male relative got into a verbal dispute over a water leak on the property. The verbal exchange escalated into a physical altercation between the two men. The altercation carried over onto a front porch where Hart reportedly threw various household items from the porch onto the front lawn.
Officers identified Hart as the primary aggressor in the incident. He was placed under arrest without incident and booked in the Mohave County jail.
Information provided by KPD