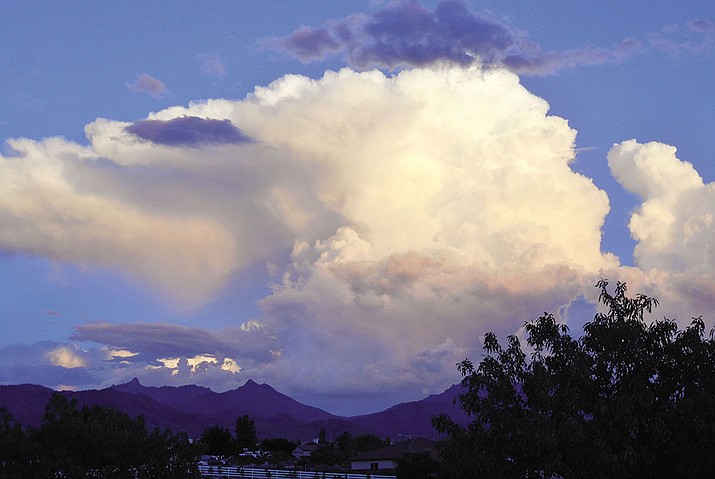 Originally Published: August 22, 2017 5:55 a.m.
KINGMAN – Monsoon moisture that came into the area Sunday evening is expected to hang around for the rest of the week, the National Weather Service reported.
Isolated and scattered thunderstorms developed over eastern San Bernardino (California) County and southern Mohave County late Sunday and spread into southern Nevada Monday.
Additional thunderstorms spread across the region Monday and the chance of storm activity will continue into today and Wednesday, especially in the afternoon and evening, though overnight activity will be possible as well.
Confidence is high for dangerous lightning activity, and sudden wind shifts could create hazardous road and marine travel conditions. Watch out for water flowing in normally dry washes, flood channels and low water crossings.
After Thursday, gradual drying and warming will occur into the weekend, NWS said.