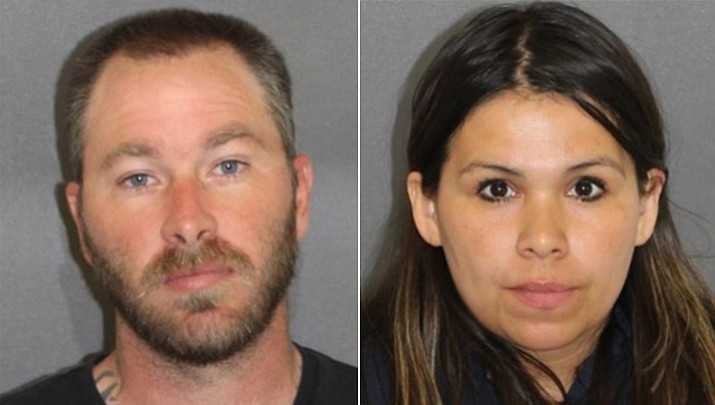 Originally Published: August 24, 2017 4:43 p.m.
KINGMAN - Allegations that two child brothers were locked in a closet for punishment led to the arrest of their parents Thursday.
According to Kingman Police Chief Robert DeVries, KPD and the Department of Child Safety initiated an investigation into alleged child abuse in June. The investigation stemmed from allegations that the 11- and 14-year-old boys were locked in the closet for extended periods of time with only a small night light available.
They reportedly had to pass notes under the door to use the restroom or to get food or water. The boys told investigators that they were locked in the closet from early morning until bedtime.
On Thursday, KPD detectives located the parents in the 2000 block of Airfield Avenue where Robert Thomas Didomizio, 36, and Diana Moreno Didomizio, 38, both of Kingman, were taken into custody and each booked into the Mohave County jail on two counts of child abuse, a class 4 felony.
Both children were removed from the home and are in the custody of the Department of Child Safety.
Information from the Kingman Police Department