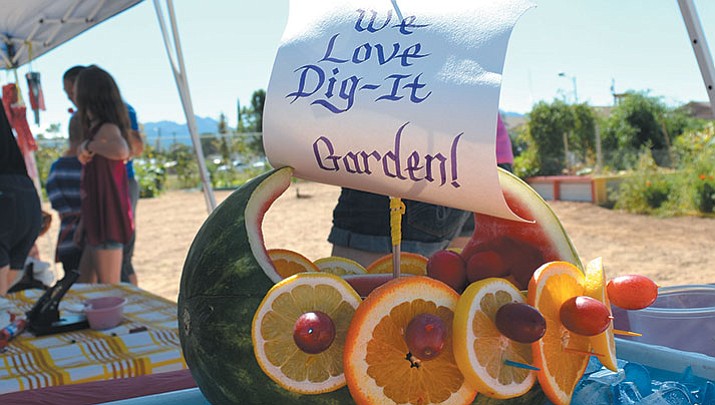 Photo by Aaron Ricca.
Originally Published: August 29, 2017 5:55 a.m.
KINGMAN – Saturday was a good, hot day to munch on all things watermelon.
The DIG-It Kingman Community Gardens held Watermelon Day and plenty of families showed up to eat watermelon, sample watermelon sorbet, suck on watermelon popsicles, bowl with watermelons, learn about watermelon history and cultural significance and take a cruise through the garden to see what's growing.
Safeway donated the watermelons and Baskin Robbins donated the sorbet.
DIG-It is looking for volunteers to help water plants and pull weeds.
"They can come in and learn about the garden," said DIG-It volunteer Denise Neath.
The next event will be Honey Bee Day on Sept. 23 and volunteers will be holding a meeting to organize the event and seek out more help at 6 p.m. Tuesday at Kingman Christian Church at 2830 Gordon Dr.
For more information, go to www.digitkingmancommunitygardens.org.
More like this story