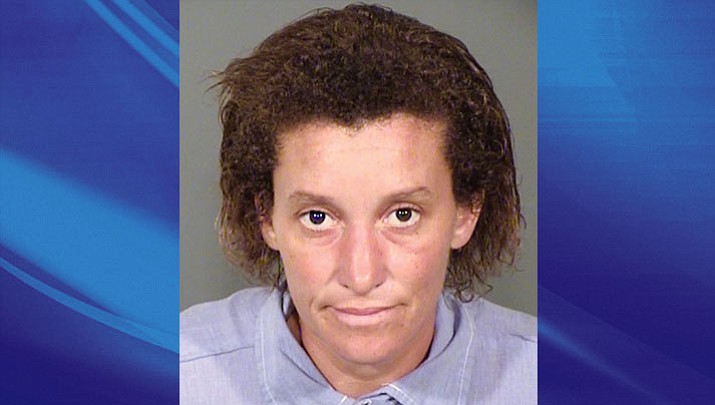 Originally Published: August 31, 2017 5:01 p.m.
KINGMAN – Linda Morton, 70, has made a dying wish to her daughter, Cynthia Andres.
"Finding my youngest sister," Andres relayed to the Daily Miner on behalf of her mother Thursday. "It's her dying wish."
The Kingman family has not heard from Jennifer Jeannette Crawford, 41, since she was released from Arizona State Prison Complex – Perryville in Goodyear March 25. It was a sign something was different.
"She's been in and out of prison," Andres said. "She usually contacts of one us, but she didn't call anyone. As far as we know, she doesn't know anyone down there."
Crawford has a long history of being in the court system including drugs, prostitution, assaulting a detention officer and was involved in standoff that ended peacefully with Mohave County Sheriff's Office in 2011.
She's also been in and out of mental institutions and seemed to suffer a serious mental breakdown when her dad died while she was serving a previous stint in prison.
Crawford has a tattoo on her lower stomach of one or two court jesters. She has a history of being aggressive if she is under the influence.
A last known address of 8549 N. 59th St., Apt. 139 in the Phoenix area was provided, but she could not be contacted there.
Andres told MCSO Crawford had been in contact with someone named "Shawn Head," but no one wanted Crawford around because she was always high.
"I advised Cynthia (Andres) because Jeannette is an adult, she is allowed to go missing," said MCSO spokesperson Patricia Carter. "She's not believed to be in any harm, but we can attempt to locate her, and if she is located she would be made aware."
An attempt to locate to check on Crawford's well-being has been issued for Mohave County and Glendale. If anyone sees or has information on the whereabouts of Crawford, please call the sheriff's office at 928-753-0753.