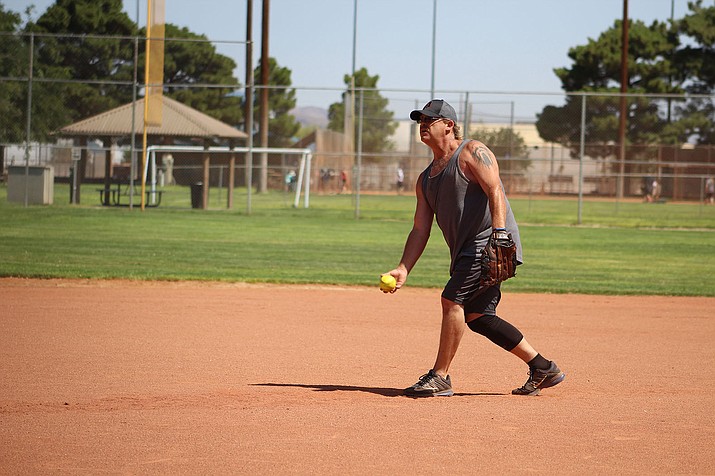 Originally Published: December 5, 2017 6 a.m.
The City Council meeting is 5:30 p.m. at the County Administration Building, 700 W. Beale St.
1. Special recognition
Planning and Zoning Commission Chairperson Allen Mossberg is retiring at the end of December. Mossberg has served the commission since April 2008, as vice chair in 2011 and chair since 2014. Mayor Monica Gates and the Council want to recognize Mossberg for his "extraordinary service to the citizens of Kingman."
2. Appointments for three commissions
There will be several appointments made at the regular meeting as commission members terms come to an end. The first will be for the Planning and Zoning Commission which will be replacing Mossberg, Dustin Lewis and Thomas Schulte, all of whom have expressed desire to not be reappointed. Scott McCoy and Elizabeth Goss have both expressed interest in being appointed.
The second appointment will be four positions on the Parks, Aquatics, Recreation and Golf Commission. Corralyn Dunshie, Brenda DeHaan and Jon Gillenwater have fulfilled their original 1-year terms, and are eligible for their first full 3-year term. The fourth vacant position was due to the resignation of Stephen Smith, who the commission has voted to be fulfilled by Trevor Batt.
The last set of appointments will be for two positions on the Municipal Utility Commission. Paul Shuffler and Mike VanZandt's terms end on Dec. 31. Both indicated interest in being reappointed. There were no new applications for either position.
3. National Softball Association Outstanding Park Award
At the NSA National Convention Nov. 3, the City of Kingman received the 2017 Outstanding Park award for Centennial Park. This is one of five facilities in the country to be recognized for outstanding contributions, dedication and support of the NSA programs.
4. Discussion: Modifying Flying J
Mohave Engineering Associates and CFJ Plaza Company II have requested the approval of a proposal to expand the Flying J Truck stop to add a 10,033 square foot building to be used as a shop maintenance for semi-trucks. Comments from the Arizona Department of Transportation were not in support of the modification due to the already congested volumes.
5. More items on the agenda
A review of the City of Kingman Visitor Center gift shop's cash handling operation resulted in a recommendation for a point of sale upgrade. Funding for the upgrade would require a transfer from the Powerhouse Contingency.
There will be an update for the Beale Street Arch now that the contractor has provided a quote, $130, 463, and an adaption to the concept the public voted on in April.