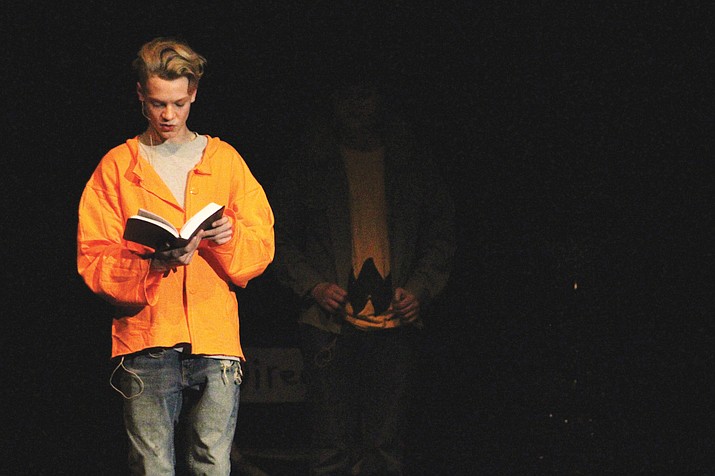 Photo by Claire Whitley.

Originally Published: December 7, 2017 6 a.m.
As Christmas approaches and the first semester ends, Kingman High School has one final theatrical performance before the holidays.
Mark Mullins, KHS drama teacher, said each night will consist of three one-act plays. "I am Herbert!" will be first, followed by "Charlie Brown Christmas" and "The Seussification of Romeo and Juliet." The "Charlie Brown Christmas" will be the version written by Mullins himself, which originally debuted in 1982 and will be the first time Arizona has done a live version of "A Charlie Brown Christmas," Mullins said.
The final play of the night will be the directorial debut of Brodee Wilson, a junior.
"I used to wonder when I was an actor why the director always got so mad," Wilson said. "Now, I know."
Members of the KHS choir are also involved with "A Charlie Brown Christmas" and will be signing the opening and closing songs.
Mullins said the play closely follows the original and all of the characters will be recognizable.
Opening night for the plays was Wednesday, but they continue through Saturday. Performances are at 7 p.m. each evening and there is no ticket charge. However, they are asking for donations, so anyone who goes is asked to contribute to the fine arts of the high school community.
All performances will be held at the KHS auditorium, 4182 N. Bank St.
More like this story