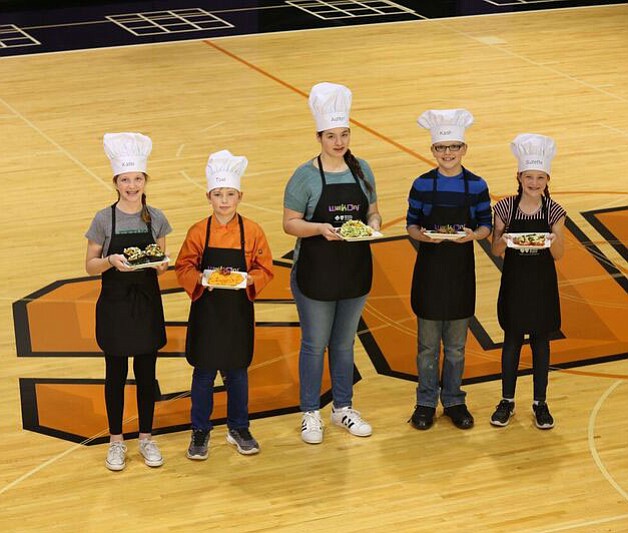 Originally Published: December 28, 2017 5:54 a.m.
KINGMAN – The next great chef has a chance to demonstrate their culinary skills in the eighth annual "Walk On" kids cooking challenge presented by Blue Cross Blue Shield of Arizona.
The insurance company is encouraging children ages 9-12 to submit recipes for healthy and tasty side dishes to www.walkonaz.com from Jan. 1-24 for a contest to win great prizes, including a new bicycle.
Five finalists will be selected to attend a Phoenix Suns home game on Feb. 10, where their recipes will be judged by a panel of experts based on nutritional value, taste and originality.
The recipe for a hot or cold dish must be original, must include at least one fruit or vegetable, and must be able to be cooked in 20 minutes or less, not including preparation time.
"We are so amazed with the sophisticated palates participants have demonstrated – from quinoa and avocado to mango, beets and zucchini, the participants always impress us with their use of nutrition-rich ingredients," said Myrna Collins, health promotion executive with Blue Cross Blue Shield of Arizona. "I love that the contest provides a great platform for parents to impress upon kids that nutritious food can also be great tasting."
After the cooking demonstrations, recipes will be posted online for public voting from Feb. 10-21.
Last year's contest winner was Katie Cafferelli, an 11-year-old from Scottsdale. Her winning dish combined many colorful and healthy ingredients including avocado, red peppers, black beans and mangos.
"I love to cook and eating healthy is really important because that's how you stay healthy when you're older and it makes you happier," Cafferelli said. "One of my favorite things is avocado and the rest of the ingredients are colorful and full of antioxidants."
Go to www.walkonaz.com for complete contest details. All entries must be submitted no later than Jan. 24.