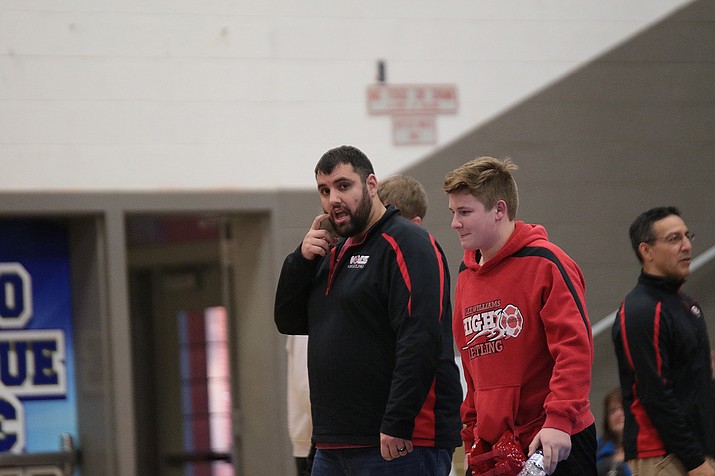 Photo by JT Keith.
Originally Published: February 3, 2017 6 a.m.
KINGMAN – It has taken time for Lee Williams coach Daniel Ondrejka to get his wrestlers to buy in, but once they did, his team has been nothing short of dominating on the mat.
The Vols are led by senior Nic Verville, Verville may be the highlight wrestler on the team, but having good seasons are Jimmy Wayman at 126 pounds, Hunter Sturgill 138, Dylan Shaffer at 160. These wrestlers ended their season on a high note by going 4-0 at the Colorado River region championship.
Lee Williams beat Kingman for the second time this year, 66-16. They defeated Lake Havasu 42-31, Mohave 54-29, and Parker 72-3.
"I am really proud of this team," Ondrejka said. "Considering where we were last year at this time, they have made huge improvements. Every guy in that room earned this even if they didn't get to wrestle as much as some of the other guys. We wouldn't be the team we are without the effort of everyone in that room day in and day out."
The Volunteers finish the season with a 30-14 duel record and they really turned some heads in the state.
Lee Williams travels to Youngker this weekend for sectionals to determine who will make it to the state competition next week.