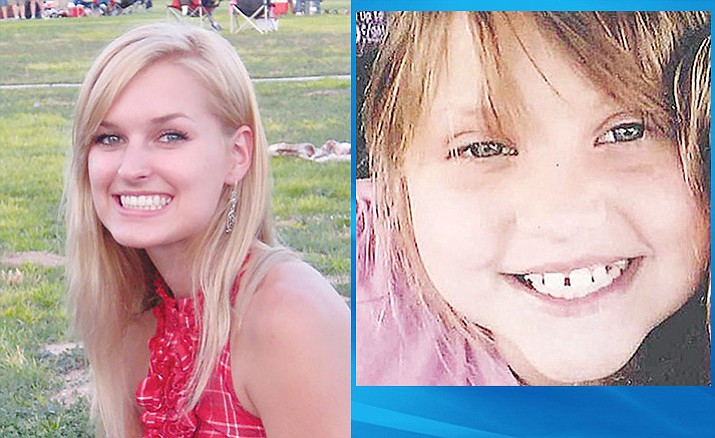 Originally Published: February 5, 2017 6:04 a.m.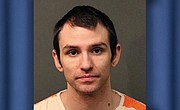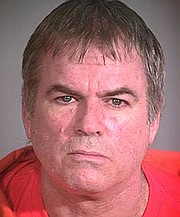 Nearly two and a half years have passed since Bella Grogan-Cannella's partially clad body was found in a shallow grave in a Bullhead City wash.
The man charged with killing the 8-year-old was quickly apprehended, jailed, and indicted on one count of first-degree murder and other alleged crimes.
The horrific sexual assault and murder-by-strangulation gained national notoriety. Few victims are more sympathetic than an innocent child and Mohave County Attorney Matt Smith and his staff decided the now 28-year-old Justin James Rector, if ultimately convicted, should be subject to the death penalty.
Defense attorneys came and went, but the one who stuck around is Gerald Gavin, a man who has filed dozens of documents for prosecutor Greg McPhillips to respond to and Mohave County Superior Court Judge Lee Jantzen to rule on.
Gavin, a fierce opponent of the death penalty, has made it clear he will do whatever he legally can do to spare his client the ultimate punishment.
One tactic is to draw things out, which he's done. In 2014, Jantzen scheduled the trial for October – of 2016 – giving attorneys what appeared to be more than ample time to prepare.
When it became obvious that date would never be met, Jantzen set a new trial date for May, tacking on another eight months.
This isn't a criticism of Gavin or anyone else involved in this case. When the state seeks to kill one of its citizens, exercising an abundance of due care to ensure a fair trial for the accused is not only a legal duty, but a moral imperative.
But at what point does justice delayed become justice denied? The legal maxim requires justice to be speedy, but not to the point it becomes reckless. Clearly, Rector has and should be afforded every consideration.
The Issue
One of the primary conflicts between Gavin and McPhillips regards a mental health examination. Rector is under no legal obligation to submit to the examination. Gavin, however, has said he intends to have Rector examined, but not before he has gathered all of his mental health records. That process has been underway almost from the start of the case.
McPhillips wants the examination to be conducted so a doctor could presumably determine Rector's state of mind during the alleged attack and murder.
While the process of gathering mental health records began more than two years ago, both Jantzen and McPhillips have voiced concerns in court hearings about how much longer this will take.
McPhillips at a hearing on Jan. 27 said he was concerned about "having our eyes on the ball" regarding the mental health records. Jantzen agreed, telling Gavin he needed to "get to the end of the line" with his search.
Gavin, for his part, said he anticipates Rector's mental health history to be part of his defense strategy.
Those examinations will have to take place sooner rather than later if the case is to remain on track for a May trial. Jantzen has not yet extended the date, but it's expected he will, perhaps in March when Rector is next in court for a status hearing.
Ketchner Trial
Meanwhile, the second death penalty trial of Darrell Ketchner, the man who stabbed to death 18-year-old Ariel Allison and shot her mother, Jennifer Allison, on July 4, 2009, has been slowly and quietly moving forward since February 2014, when an appellate court determined the state permitted prejudicial testimony from a domestic violence expert. The higher court reversed the murder conviction and sent the case back to Mohave County to be retried.
Ketchner never denied committing the crimes. His entire defense focused on avoiding the death penalty. Still, it took four years for that case to conclude, only to be sent back for another trial two years ago.
When a Mohave County jury handed down the death penalty following Ketchner's first trial in 2013, Jennifer Allison told the Miner she was pleased with the verdict.
She said it gave her closure, but nearly eight years have gone by since that horrible night and closure continues to prove elusive.