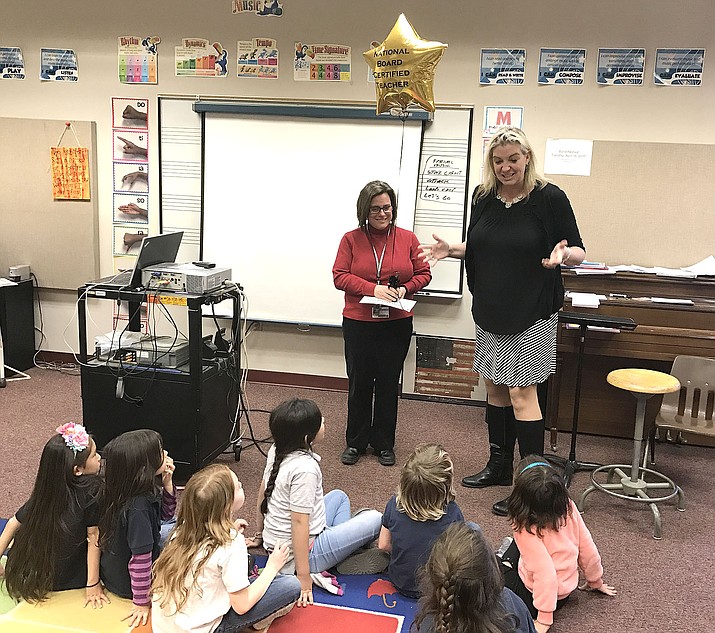 Originally Published: February 7, 2017 6 a.m.
KINGMAN – Manzanita Elementary School first grade teacher Susan Collins was in the middle of teaching a music class when she got a surprise Wednesday.

She was presented with an award from the National Board of Professional Teaching Standards declaring her a National Board Certified Teacher, one of the highest national attainments a teacher can get.
Not all teachers have to apply for the certification, but Collins did. Her hard work paid off as Marsha Becker, a Career Technical Education coordinator with the Lake Havasu City Unified School District, presented her with the certification. Becker was joined by equally surprised students, Manzanita Elementary School Principal Scott Taylor and Jeri Wolsey, assistant superintendent for Kingman Unified School District.

The award is based on a level of excellence in five standards that include commitment to students, subject expertise, managing and monitoring student learning, and being a member of the teaching community.
For more information on the National Board of Professional Teaching Standards, check out the website at www.nbpts.org.