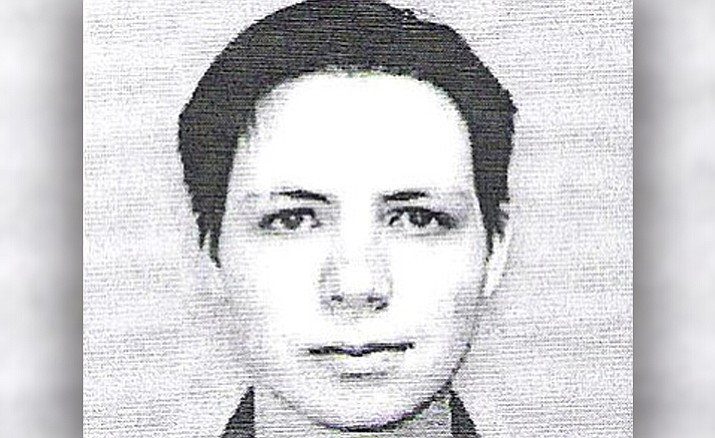 Originally Published: February 13, 2017 6:03 a.m.
Updated as of Monday, February 13, 2017 2:29 PM
KINGMAN – It's been about eight months since Tyler Andrew Stice's car was found at a park off Hualapai Mountain Road, and police remain baffled about the missing person case.
His grandmother, Barbara Dahm, is wondering why Kingman Police Department didn't take fingerprints from Stice's Ford Mustang. What about collecting DNA from a can of tea in the car?
"Tyler doesn't even drink tea," Dahm said in a telephone interview from her home in Hoxie, Arkansas. "I'm sure the car was searched, but not finding anything? It sounds like they're not trying hard enough."
"Tyler Stice is a missing person case and there is nothing new regarding this investigation," Kingman Police Department spokeswoman Jennifer Sochocki said.
"At this time, there are no solid leads to his whereabouts to date. The car was processed at the Kingman Police Department by evidence techs. Any evidence has been sent to the lab," she added.
Stice, who would have turned 21 on Feb. 8, was last seen at his Scotty Drive home before leaving for work on June 21. His Ford Mustang was located at Deer Canyon recreational area off Hualapai Mountain Road on June 25.
Search and Rescue volunteers looked for him, and dogs tracked him to the Girl Scout's Camp Stephens, but the search came up empty.
Stice's family said he surely would have called if he was in trouble. His mother, Stephanie, is a nurse at Kingman Regional Medical Center.
"It's really odd," Dahm said. "People just don't disappear off the face of the Earth like that. Anyway, it's a mess."
The worst part is "just not knowing," said Stice's sister, Jessica Curtis, of Phoenix. "We don't know what we're going to do."
Kingman Police Deputy Chief Rusty Cooper said the case is "unusual."
Stice wasn't a hiker or a hunter, although police learned that he bought a rifle prior to going missing. Cooper said KPD is investigating any online relationships Stice may have had.