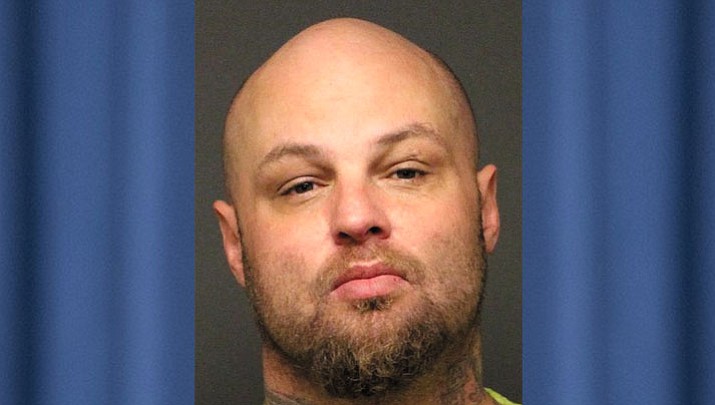 Originally Published: February 16, 2017 5:58 a.m.
KINGMAN – A SWAT team unit took custody Saturday of a man wanted in a cross-country crime spree.
Mohave County Sheriff's deputies arrested Allen Dean Washburn, 35, of Kingman on three fugitive from justice felony warrants issued out of Kansas.
According to KWCH-12 in Wichita, Kansas, Washburn has been on the run after a crime spree spanning multiple states. The crimes include allegedly stealing several vehicles, kidnapping and possession of drugs. He has an alias of "Kit-Kat" (he has a tattoo of a Kit-Kat bar on his head) and was also posting videos of his cross-country escapade on Facebook.
Deputies had been working an ongoing investigation with Kansas detectives regarding Washburn.

According to sheriff's spokeswoman Trish Carter, deputies learned Washburn was at a home in Kingman. He was considered to be armed and dangerous. At about 8:40 p.m. Friday, deputies responded and set up a perimeter around a home in the 4200 block of North Irving Street. Deputies used a public announcement system to tell the occupants to exit.

The homeowner came out and confirmed Washburn was inside. Deputies learned he had been seen with a handgun. They continued talking to Washburn on the PA system to get him to come out with no response. Members of the MCSO Tactical Operations Unit responded, entered the home and found Washburn, who was taken into custody without incident and booked into the Mohave County jail.