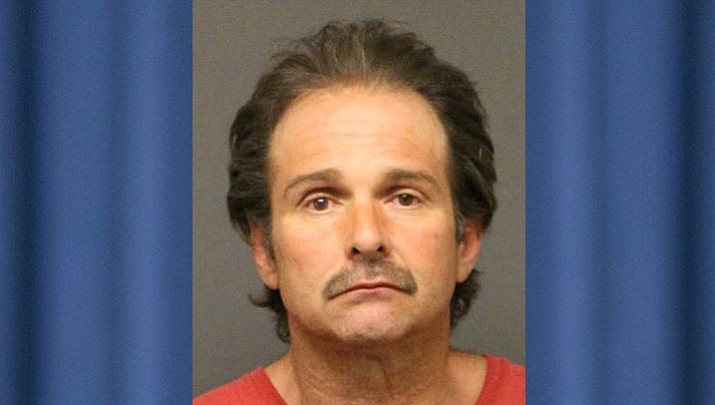 Originally Published: February 23, 2017 5:57 a.m.
GOLDEN VALLEY – A trail of trash led to a man's arrest Sunday.
Mohave County Sheriff's deputies arrested Michael Wayne Hoffman, 50, of Golden Valley for theft of means of transportation, a felony, and theft, a misdemeanor.

According to sheriff's spokeswoman Trish Carter, deputies received a tip from a man regarding someone dumping trash in the area of North Verde Road and West Agua Fria Drive. They responded and saw two areas where trash and household items had been dumped, eventually coming across two vehicles and two men.
Deputies identified Hoffman as driving a white Dodge truck pulling a trailer with debris. Hoffman reportedly said he was trying to get to the dump but items kept falling off the trailer and that he had gotten stuck. The other vehicle, a green Jeep, was trying to get the truck free.

Deputies told Hoffman to retrieve some of those items. An investigation determined the 1995 Dodge truck had been reported stolen Nov. 11 and the trailer reported stolen Jan. 18. Hoffman reportedly told deputies that a friend let him borrow the truck and trailer. He also said he knew the friend for about three months, but didn't know his last name or his phone number.
Hoffman was taken into custody, transported and booked into the Mohave County jail without incident. The vehicle and trailer were towed from the scene.