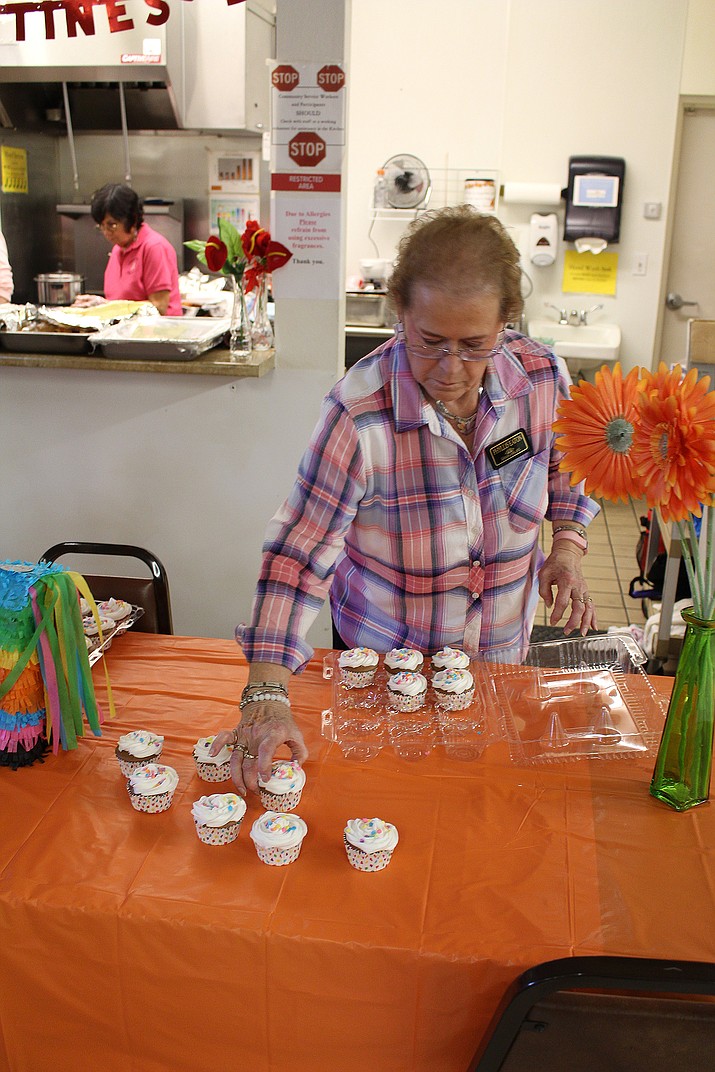 Photo by Hubble Ray Smith.
Originally Published: February 23, 2017 6 a.m.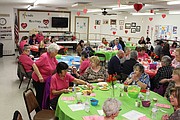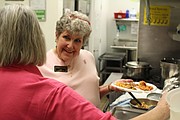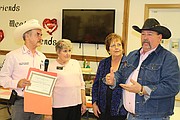 Doris Panik, vice president of the Kingman Cancer Care Unit, puts together an enchilada dinner in the kitchen at Kathryn Heidenreich Adult Center Tuesday night, while Phyllis Eaton sets cupcakes out on the table. Top and middle, on the right: Kingman Cancer Care Unit served dinner to about 50 sponsors and volunteers at its annual appreciation awards night. President Janet Watson said the Cancer Care Unit spent more than $72,000 to assist 89 cancer patients last year. A large chunk of it ($62,000) was raised at the group's Arts & Crafts Fair. Bottom right: Among the award recipients were the Kingsmen, represented by Gordon Sanchez, holding the certificate, and Ray Cullison, bottom right. The Kingsmen sponsor the "Cow Plop" in conjunction with Andy Devine Days to benefit the Cancer Care Unit.
More like this story