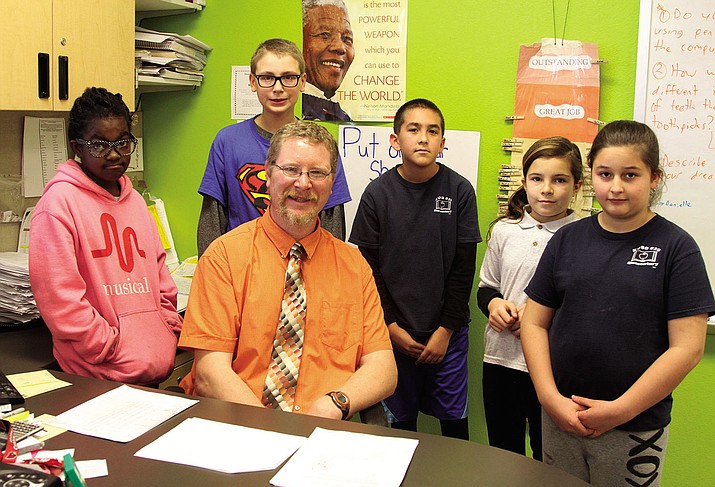 Photo by JC Amberlyn.
Originally Published: February 26, 2017 6 a.m.
The Desert Willow Elementary School Larson Life Skills winners for this month won for "Responsibility." From left to right are Kennedy Staten, 11; Wesley Larson, 10; teacher Scott Larson, Austin Lyons, 11; Noelani Deck, 8; and Stephanie Castro, 9.