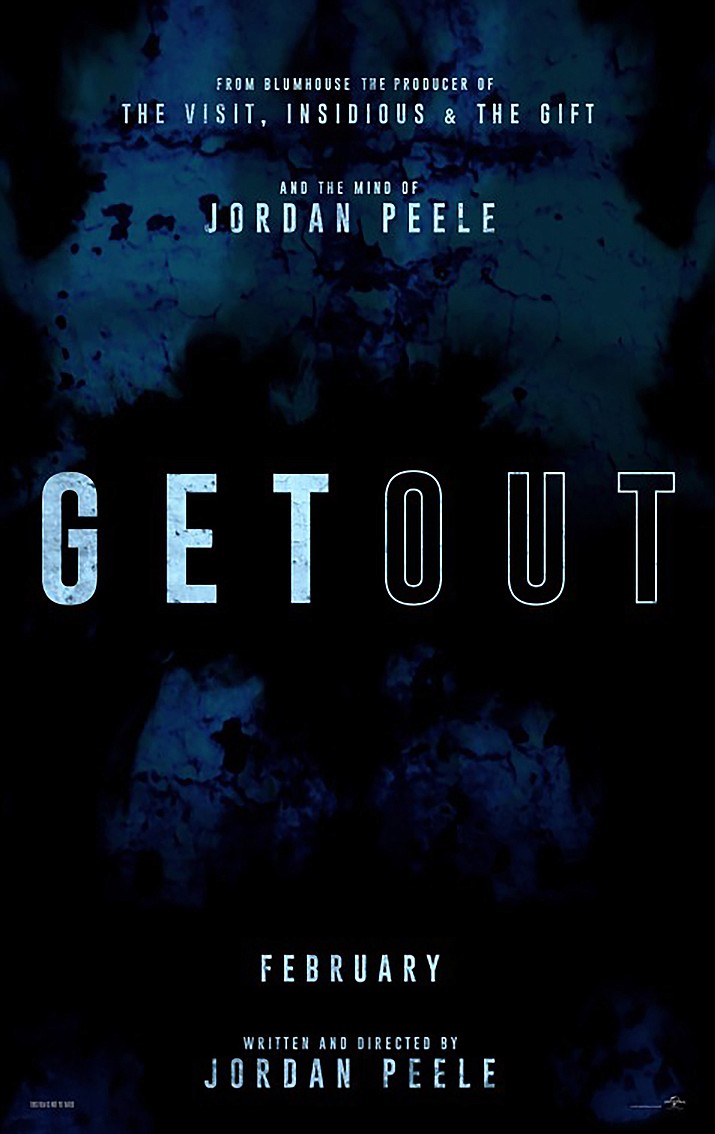 Originally Published: February 27, 2017 6:01 a.m.
Jordan Peele, known for the sketch-comedy show, "Key and Peele," makes an astounding directorial debut with "Get Out."
Following in the footsteps of comedic provocateurs such as Richard Pryor, Dave Chappelle, and Dick Gregory, this horror-thriller hybrid blends scathing social commentary on bigotry and cultural norms with the discomfort and paranoia of experiencing everyday events as "the other."
Chris (Daniel Kaluuya) joins his girlfriend, Rose (Allison Williams), on a weekend trip to meet her parents at their lakeside home in the country.
Chris is concerned that her parents will not be receptive to their interracial relationship while Rose insists that her parents are tolerant and liberal.
Chris remains skeptical and, while there, encounters three African-Americans who extend an oddly menacing reception.
As his anxiety mounts, Chris attempts to remain rational and levelheaded as Rose assures him that he's just overthinking the subtle bigotries of her parents and their guests.
Soon, frustrated by Rose's indifference toward his paranoia, Chris confides in his best friend, Rod (LilRel Howery). Unfortunately, loyalty to Rose proves to be Chris' downfall.
Thriller Fans: The pacing of "Get Out" is steady, focused and deliberately patient. Peele also wrote the script, which is cogent and superbly honed.
Every word, every scene, every action is calculated. Such meticulous writing establishes Peele's regard for the viewer's intelligence over cheap scares and tawdry dribble.
Daniel Kaluuya is dynamic onscreen. He portrays complete vulnerability while exhibiting the confident pleasantries that many attempt in a situation where one is obviously out of place.
Determined to be supportive for Rose, Chris must also navigate the nuance of racial stereotypes and perceptions as he seeks to be polite, but also remain safe in creepy situations that Rose dispels as non-threatening.
Horror Fans: "Get Out" is not the typical horror movie. Reminiscent of a favorite M. Night production or classic "Twilight Zone," there are no garish bumps, jumps, or obnoxious musical cues.
Peele successfully toys with social narratives surrounding cultural norms, communication, and how deviation from those norms can prove comedic or creepy.
As a comedian, Peele slyly inserts the adept LilRel Howery as Chris' friend who suspects foul play. Howery – also a comedian – is placed at ideal points in the film to announce theories that the viewer will find to be a refreshing respite from the unyielding psychological ambush.
The second half of the film spirals into a delicious climax that you will not predict. The film reminds us that, for many, being "the other" at an event is temporary. Yet for some, it's a permanent, lifelong experience.
If you have suffered through countless drab excuses for movies on Netflix, Hulu, or Amazon – treat yourself to "Get Out." You'll be glad you did.
4 out of 4 Miners