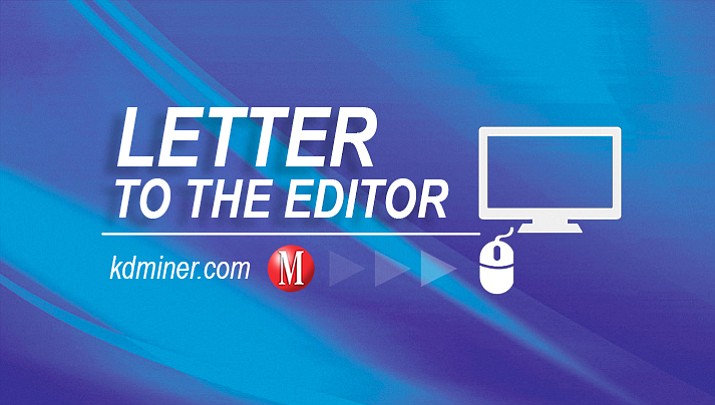 Originally Published: February 28, 2017 6 a.m.
Those calling for anyone to show their patriotism to support any person, president, governor, legislators, mayors: These are not our country, but elected officials who serve at the citizens of this countries pleasure.
I did not see much patriotism to President Barack Obama.
I saw much hatred, racism, and claims he was not even a legitimate citizen, but some crazy 50-plus year plot to install a secret Muslim tutored by a black Christian racist preacher into the White House for what mysterious purpose they could never really say!
No. I owe Trump nothing.
He serves the citizens, those who voted for him can worship him like a King, some Messiah or Great White Hope but not me.
I see a corrupt, evil person.
He is not this country hence I owe him nothing but contempt.
I will just have to wait until next election as I did with any other president I disliked!
R. Hill
Kingman