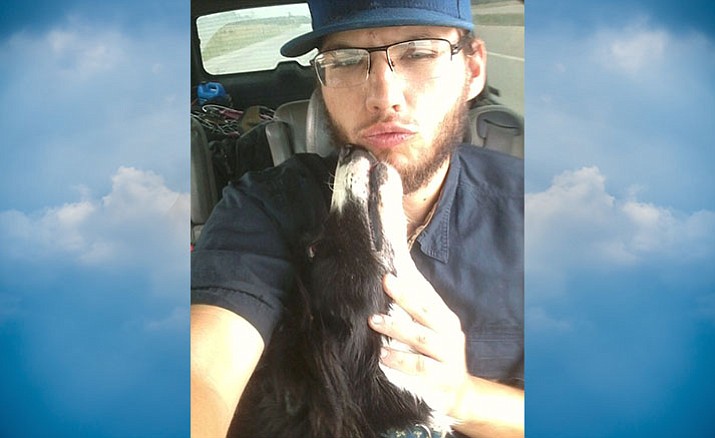 Originally Published: January 1, 2017 6 a.m.
On Dec. 15, 2016, a precious piece of us went to be with our Heavenly Father.
Anyone who knew our TJ knew he was a very unique soul, never conforming to society or what others thought. He always chose the road less traveled. He was an old soul who deeply loved his animals, loved the outdoors, loved building things with his hands and most of all loved his family and friends.
There wasn't anything "little djer" couldn't fix. He was a gentle giant, he was our only brother, he was our mother's only son, and he was our everything. He had been working 13-15 hours a day building houses with one of his best friends, Fernando Jaquez, working towards that bonus.
We had a big family Christmas trip planned to all meet TJ at our Gill home. Finally, our entire family is together for Christmas. Now, we will be remembering TJ and asking for your love, support and prayers through this most difficult time we are facing.
TJ tragically lost his young life four minutes away from home in a car accident. Several individuals have lost their lives in this same spot and it's our family's goal to advocate for a safer intersection that will eliminate this deadly curve.
TJ would always say, "God is with us" and now he is forever and ever with our Almighty God watching over us. Our guardian angel. TJ Hafley attended school at Platte Valley Middle School and High School.
He was survived by his mother and stepfather, Debbie Hafley-Andrews and Michael Andrews; father, Ty Hafley; sisters, Tyfani Hafley, Sarah Hafley, Autumn Hafley, Izabella Hafley; precious niece, Valentyna Hafley-Ndoye; brothers-in-law Djibril Ndoye and Adrian Mendoza; grandparents Mary Asbury, Lewis Simpson, Lenore Hafley, Tom Hafley, Maryann Hafley and Jim and Shirley Dailey; and his many aunts, uncles and cousins.
TJ was born in Kingman, Arizona Dec. 13, 1992, and passed away in Gill on Dec. 15, 2016. His services will be held at 11 a.m. on Jan. 7, 2017 at the Church of Jesus Christ of Latter-day Saints, 501 49th Ave., Greeley, Colorado, 80634 followed by the burial on our family estate on the Hafley Ranch, 27610 County Road 66, Gill, Colorado, 80624, where he gave his blood, sweat, and tears. Those who knew and loved TJ are welcome. Anyone wishing to contribute to his services, please go to www.gofundme.com/our-one-of-a-kind-tj-hafley?pc=expt_em_co_shareflow_m_89_2&rcid=b3feeb0aa2f046afaa4498dd30a7098e
More like this story