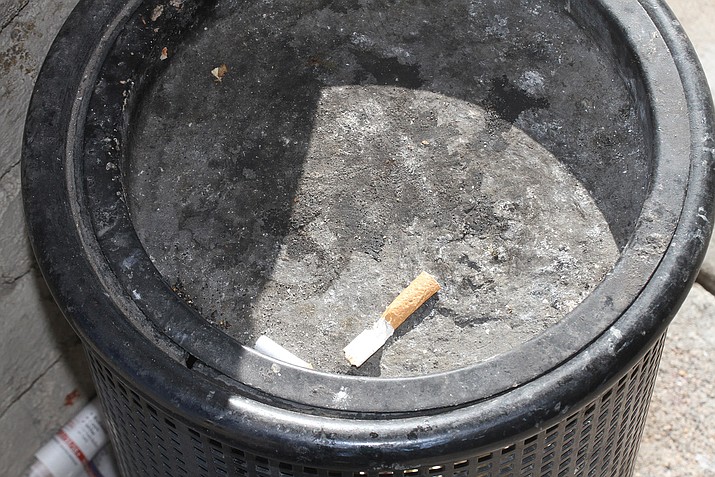 Photo by JC Amberlyn.

Originally Published: January 2, 2017 6:04 a.m.
Gym memberships might go up and cigarette sales down (at least for a few weeks), but some local resolutions won't fit any sort of normal pattern.
A trek through town and a chat with community leaders, businesses and everyday folks netted answers to the lingering end-of-the-year question: Do you have any New Year's resolutions (personal or professional) and how do you plan to implement and stick to them?
Men, women, young, wise, white and blue collar put their chips on the table. Everything thing from politics, to beer, to absolutely nothing were in the resolution rainbow for 2017.
Monica Gates, 52, Mayor of Kingman
"I don't have any personal resolutions," she said. "My goals this year are to work with city council and be more oriented towards major issues we've talked about like Kingman Crossing, downtown development and the airport."
"Our first goal is to create policy and that vision for what we want for (the crossing, downtown and the airport) to look like. Once we create the vision, then we create implement the strategy."
Pat Farrell, 67, President of Jerry Ambrose Veterans Council
"I would like to finish our project in Arnold Plaza to help our homeless veterans and help improve downtown Kingman," he said. "I think the community has the potential to be fantastic and we want to participate in that."
"We need donations to finish our project and that's going to be the focus of my year, to get that done," he added. "Anyone that wants to help us can call me at 928-716-3001."
Travis Lingenfelter, 41, City Councilman
"I think professionally, with city council, my focus is going to be what I campaigned on, which is economic development for the city," he said.

"What I'd like to see is the economic development marketing commission and tourism commission be merged into one commission. That commission would work with the city to refresh the city of Kingman economic development strategic plan, and follow that plan."
Tim Schritter, 32, Owner of Black Bridge Brewery
"I don't set New Year's resolutions," he said. "I just set goals and kick ass. We plan on growing our brewery into a new facility so we can expand our taps and sell more beer."
Father Phil Shaw, 66, Priest at Trinity Episcopal Church
"My resolution professionally is to build a stronger community for Trinity Episcopal Church," he said. "I would like to see us diversify more than we are, but remain active and involved with the community."
"I've been trying to get my parishioners and myself to extend a welcoming hand to anyone who's looking for a faith community," he added. "We want to be as open as we can be to people who feel they have been abused by other denominations."
Tina Wance, 31, Starbucks Barista
"I'm going to get serious," she said. "About life, my job, my daughter and staying in shape."
"With the support of God, friends and my family," she added. "I know they'll hold me accountable to stay serious."
Phebe Partridge, 18, Sales Associate at Natural Planet
"I set goals throughout the year," she said. "I made a habit to get more sleep. I alternated my schedule to make it work."
She's avoiding setting the same goals as everyone else, "When you're at the gym (this time of year), everyone else is too."

Jonathan Mock, 34, Plumbing Department Representative at True Value Hardware
"All my resolutions have come true," he said. "I finally purchased a house and I'm hoping next year begins as good as this one ends."
"I'm going to keep doing modifications on my house," the auto technician of 25 years said of his plans for new carpet, paint and a garage. "I hope to start my own auto repair service someday."

Cheryl Carranza, 57, Safeway Gas Station Clerk
"Nope. I'm just going to be myself," the mother of eight and grandmother of 20 said of her plans to make resolutions.
"I've always just wanted to be the kind of person to be me," she said.