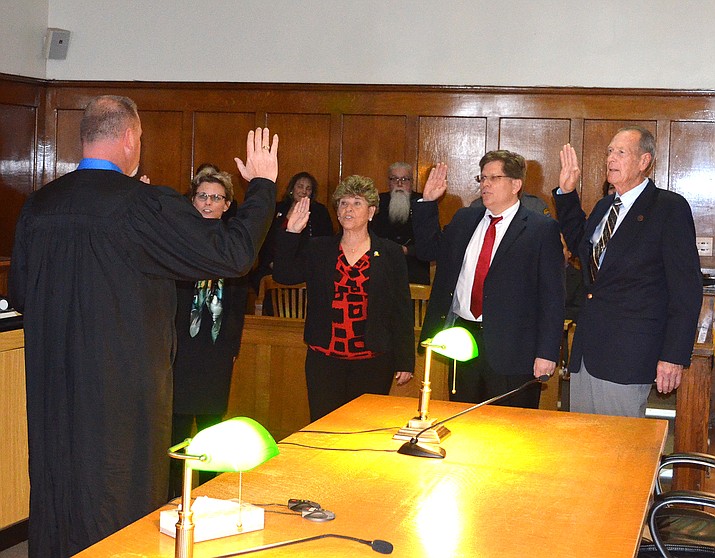 Photo by Aaron Ricca.
Originally Published: January 4, 2017 8:23 a.m.
New and seasoned county officials were sworn in at the Mohave County Superior Courthouse Tuesday morning.
Matt Smith, county attorney, Michael File, school superintendent and Cindy Landa Cox, treasurer were also beginning consecutive terms.
Newly elected officials present included Sheriff Doug Schuster, Michael Hoggard, North Canyon constable, Jeanne Kentch, county assessor, and Kristi Blair, county recorder.
More like this story