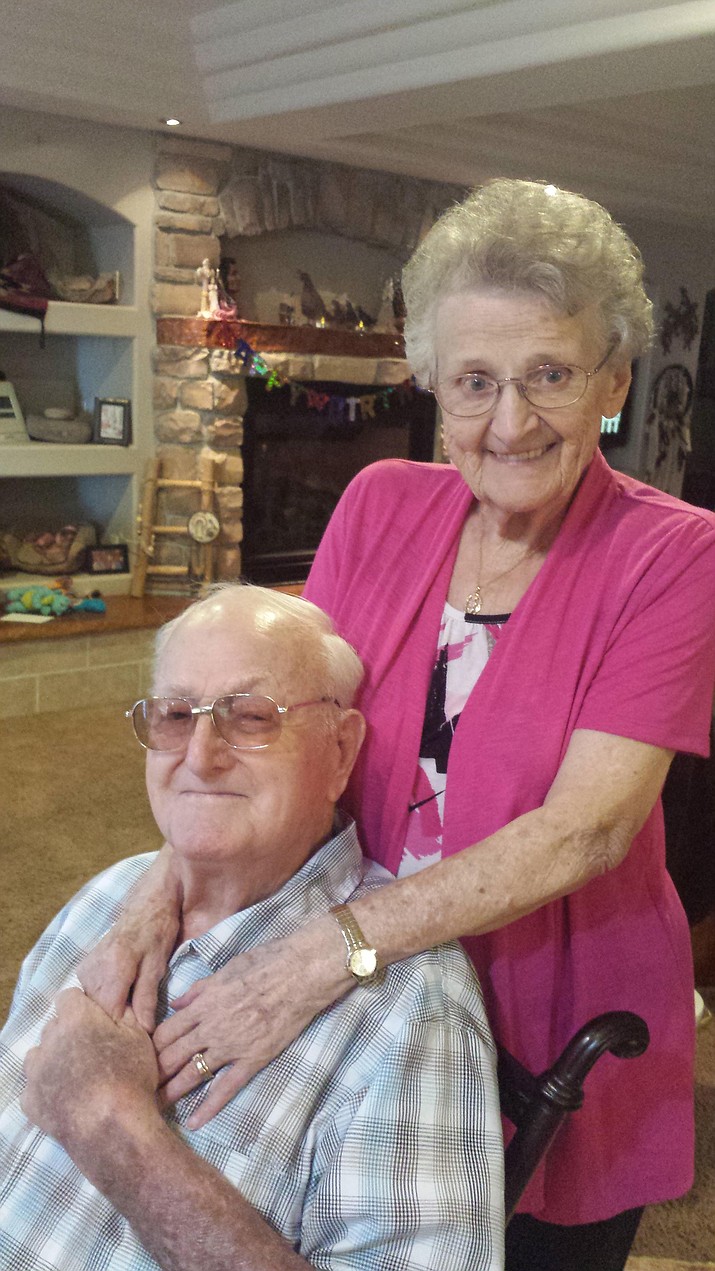 Originally Published: January 4, 2017 6 a.m.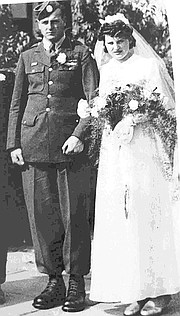 February 10, 1922 – December 24, 2016
Services for Kenneth Keith Kelley will be held Saturday, January 7, at St. John's United Methodist Church, 1730 Kino Ave., Kingman, Arizona. Viewing from 10 a.m. to noon, memorial service at noon. Lunch to be served at the church after interment at Mt. View Cemetery.
Kenneth passed away on Dec. 24, 2016 at the age of 94. He was born February 10, 1922 to John Thomas and Verlan Orela (Alexander) Kelley in San Benito, Texas. He was the youngest of 8 children. The family moved to Deming, New Mexico when he was 1 1/2 years old, where he spent his youth trying to survive the Great Depression. His beloved mother passed away when he was only 12 years old so he was raised by his Dad and oldest sister, Lela. Life was hard and the family would put their makeshift home on stilts and move wherever his dad could find work. Lela tried to keep him in school but after the 8th grade he had had enough (he said that the only reason he stayed that long was because he liked a girl in his class, when she was promoted, and he wasn't, that was IT! Enough school!)

The family was involved in farming and as a teenager he worked many jobs as a cowboy and learning to drive trucks. At the age of 20 he volunteered for the Army. He was in the 505 Infantry Division, 82nd Airborne. He sailed off to war in April, 1943 from San Francisco on the U.S.S. Monterey. He spent 28 months in Europe during World War II. He chose the Airborne Unit because it paid more money which he could send home to his family. He started parachuting in Africa. He jumped into four major battles during the war: The Battle of the Bulge, Italy, Sicily, and Normandy. He always said, "I jumped the first time…they pushed me 27 more times."
During his time stationed in Quorn, England, he met the love of his life, KATHLEEN DENTON. They were married on August 26, 1944 in Leicester, England. In September, 1945 he was discharged from the Army and returned home to Deming, New Mexico. Kathleen and son, John, arrived in Deming a few months later after a 10 day voyage on the ship, Bridgeport, from England to New York, and a long train ride across the country to join him.

Kenneth worked for one year in San Diego at an airplane factory making boxes but returned to Deming to start his life long career in copper mining. He started at "the bottom" working for Isbell Construction Co. and worked his way up to being advanced to Mine Superintendent for Duval Mining Corp., May 1, 1970, at Mineral Park mine in Kingman, Arizona. Mining was his life. He was admired and respected in the mining industry and his crews referred to him as "KELLEY". The saddest day of his life was when Duval closed the Mineral Park mine.

The family moved to Kingman in December, 1962 where Ken was a shift foreman for Isbell Construction Co. In 1965 Isbell was bought by Duval Corporation where he remained until the mine was closed in 1981. Ken and Kathleen were very instrumental in getting a bowling alley built in Kingman so that the miners could have some entertainment. He was the President of the Kingman Bowling Association and Kathleen was the League Secretary for many years. During these bowling years they made many life long friends.
Kenneth is survived by his wife of 72 years Kathleen, his four children, John Kenneth, Linda Kathleen Dutton, Karran Kay (Ross) Smith, and Kim Kayleen Kelley, nine grandchildren, and 25 great grandchildren. He was preceded in death by his parents, John Thomas and Verlan Kelley, 7 siblings, Charlotte, John Mills, Lela, Frank, Wayne, George and Verlan.