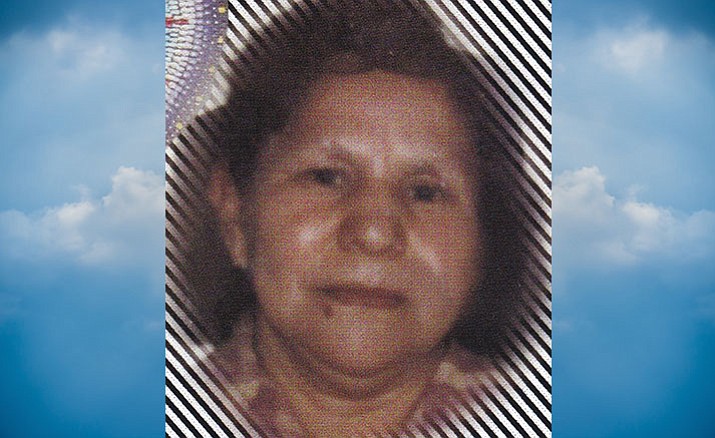 Originally Published: January 4, 2017 6 a.m.
Thelma Mae Powskey, 93 years old, a lifelong resident of Kingman and Peach Springs was called home on December 28, 2016. She was born September 15, 1923 to Harold Tsavatewa and Irene Tsavatewa in the Hopi village of Moenkopi.
Thelma was preceded in death by her husband Willie Powskey Sr, daughter Rosemary Wakolee, and sons Jess P., Willie Jr, David, Ray, Danny, Harland, Lester, and Shirley Powskey.
She is survived by her daughter Linda Powskey (David), Joe (Flo), Cecil, and Richard (Etta).
She was loved by many grandchildren, great-grandchildren, and great-great-grandchildren. Also, many nieces and nephews. Viewing and services to be held at Sutton Funeral home on Wednesday January 4 from 4-6 p.m. Church Service will be Thursday January 5 2-4 p.m. at Hualapai Baptist Church. She'll be laid to rest with Willie Sr. and family at Laughing Jack Cemetery in Peach Springs on Friday January 5 at 8 a.m.