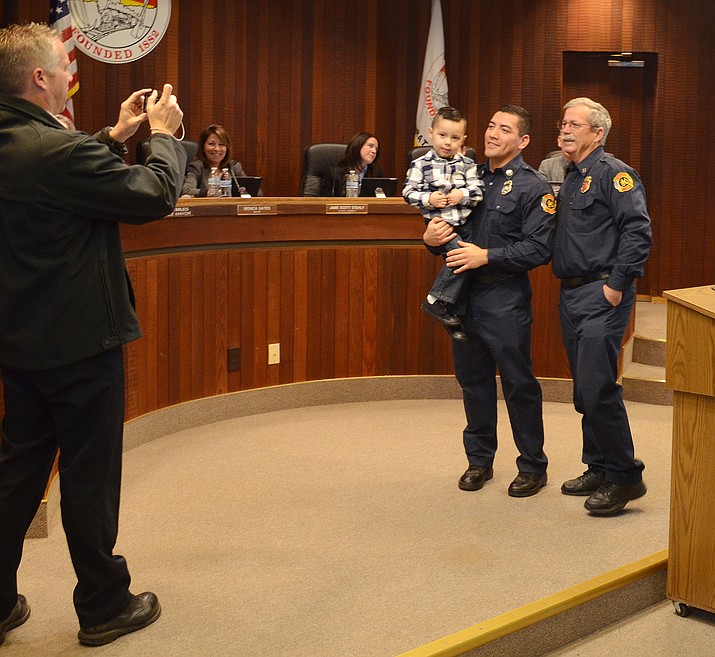 Photo by Aaron Ricca.

Originally Published: January 5, 2017 6:04 a.m.
KINGMAN – City Council is making slow but steady improvements on issues facing the community, with town hall meetings scheduled throughout the month.
Two discussions at Tuesday night's council meeting won't lead to any immediate or drastic changes to the community, but rather edge it closer to the cliff of improvement.

The latest development on Kingman Crossing was an approval for a modification to the original design contract for Kingman Crossing Boulevard. There are preliminary plans to connect Kingman Crossing Boulevard between Airway and Southern avenues. The development is still in the crawl phase.
"This is just one piece of the puzzle," said Greg Henry, city engineer, in an interview Wednesday.
Funding the interchange is the biggest challenge, while securing a chunk of property belonging to the state land trust on the south side of Interstate 40 is the next biggest hurdle. City engineers are working on the design stages and with Phoenix-based AECOM Technical Services to revise the cost proposal. Design proposals must be developed before securing rights of way through the state-owned land.
Engineers are waiting for direction from City Council.
The Council also plans to work with downtown residents, businesses and stakeholders to continue to turn the area into a community hub of commerce and entertainment. A public meeting is slated for the topic in the near future.
"This is bigger than downtown, this is a city issue," said Councilman Travis Lingenfelter. "I would love to see downtown be a place that is great to go to for ages eight to 80."

There weren't any specific characteristics of downtown on the table, but the Council felt they want to keep the local bureaucracy out of private business while simultaneously contributing to the betterment of downtown.

Councilwoman Jamie Scott Stehly has asked City Manager John Dougherty to research other cities with similar redevelopment success stories.
"I think there's a lot of work that needs to be done still," she said. "I hate to slow down the process, but I want to make sure we do this right and we do it once."
Mayor Gates has been working with city and county officials to hold separate town hall meetings on major issues facing Kingman.
A water workshop is scheduled for 2 p.m. Jan. 13, and Kingman Crossing workshop 2 p.m. Jan. 31, both at the Council chambers at 310 N. Fourth St. A workshop on the Kingman airport is also in the works.
The Council also recognized six Kingman firefighters for hiring and promotions and two retired firefighters. They also recognized seven city employees for the service to the community.