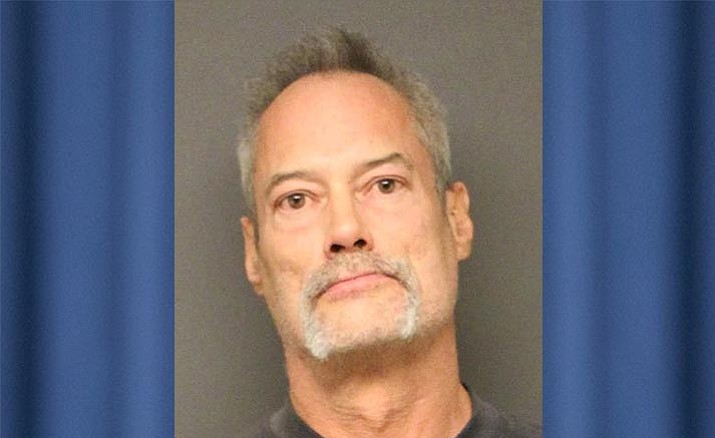 Originally Published: January 5, 2017 3:10 p.m.
GOLDEN VALLEY – Pot's not legal and it took a Taser blast for a 54-year-old Golden Valley man to figure that out.
Mohave County Sheriff's deputies arrested Lon Victor Post Wednesday morning for resisting arrest, possession of marijuana and possession of drug paraphernalia, felonies.

According to MCSO spokeswoman Trish Carter, deputies responded at approximately 1:36 a.m. to the report of an intoxicated man sitting in a vehicle and playing loud music in a neighbor's front yard in the 3300 block of North Kaba Road. They arrived to find Post standing near the music-blaring vehicle.

Post turned down the music when asked by the deputy. Deputies reported the smell of burnt marijuana and noticed Post swaying side to side. Post had a plastic bag sticking out of a shirt pocket, and when deputies asked him about it, he removed the bag and put it on top of the vehicle. The report said Post admitted there was marijuana in the bag, and he didn't have a medical marijuana card to back himself up.
As deputies were taking Post into custody, he resisted and began jerking away and after taking a step toward the deputy, he was tased. Post was taken into custody without further incident.
While asking why he was being arrested, deputies told him it was for possession of marijuana. The report said Post thought marijuana was legal, to which a deputy responded that marijuana is illegal without a prescription and medical marijuana card. Post was transported and booked into the Mohave County jail.

More like this story