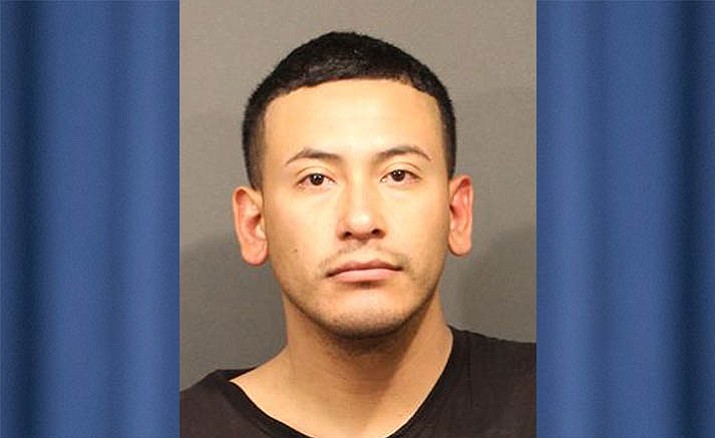 Originally Published: January 6, 2017 6:01 a.m.
KINGMAN – Excuses weren't enough to get a Kingman man off the hook Wednesday night.
Mohave County Sheriff's deputies arrested Gustavo Sanchez-Martinez, 26, of Kingman, for aggravated assault per domestic violence along with a probation violation warrant and a failure to appear warrant both issued by Yuma County Superior Court, all felonies, and possession of drug paraphernalia, a misdemeanor.
According to Sheriff's spokeswoman Trish Carter, deputies responded to a domestic violence call at a home in the 3500 block of East Cardinal Lane at about 10 p.m. When they arrived, they found a 20-year-old woman with lacerations on the back of her head. The woman said she and Sanchez-Martinez, her husband, were arguing and he allegedly hit her in the back of her head with a stick.
The report said deputies talked to Sanchez-Martinez, who said his wife must have hit her head on the door or the door knob. Deputies said they found a multi-colored pipe with residue on a television stand and a records check showed Sanchez-Martinez to have outstanding warrants. He was taken into custody without incident and booked into jail.