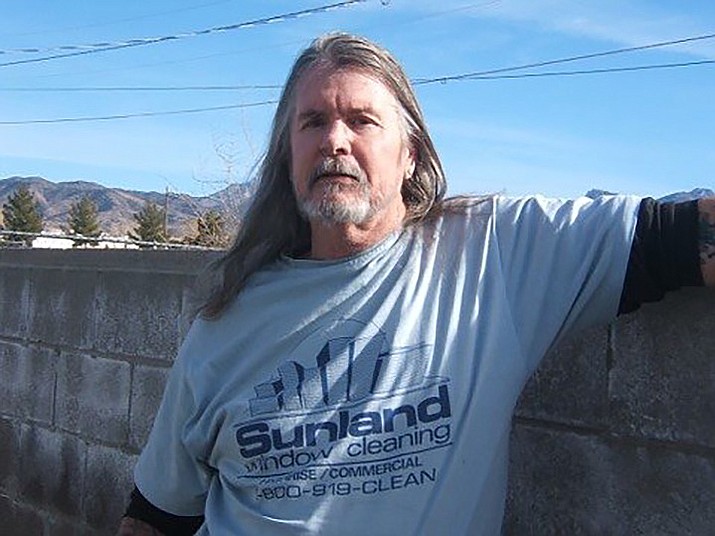 Originally Published: January 6, 2017 6 a.m.
A true rock star at heart has left this musical world. Kenneth Leroy Kingman, Jr., age 66, passed away in Phoenix, Arizona from heart failure on Dec. 1, 2016.
A lifelong resident of Kingman, Kenny (to his friends and family) loved music. He loved writing, creating, singing, and playing music. As a drummer and guitarist, he was a member of The Dimensions, a popular Kingman band back in the 1960s.
His musical talent was endless and enjoyed by many. Kenny was also a talented jewelry maker and enjoyed scouting for and working with turquoise.
He loved photography and had a special interest in understanding mental illness. He proudly received degrees in computer science, chemical dependency, and sociology. Kenny was born in Los Angeles, California on Jan. 4, 1950.
He was preceded in death by his mother, Elizabeth (Greyson) Kingman, his father Kenneth Leroy Kingman, Sr., his sister Lynnda Easterday as well as his youngest daughter Kendell Kingman.
He was never able to truly recover from the passing of Kendell. Kenny leaves behind his stepmother, Ann Wieland of Medford, Oregon; daughters Amber Freed of Las Vegas; Ashley Kingman of Kingman, and Krista Fredricks of Las Vegas; grandchildren Jade and Reagan Williams and Sydni and Kennedi Fredricks, all of Las Vegas, as well as nephews Rick Kincer of Anaheim, California and Scott Kincer, of Brea, California.
Thank you to those who were friends with Kenny, he cherished each and every one of you. Kenny wished to be cremated and have his ashes spread in the beautiful Hualapai Mountains, and when the family gathers together, this wish will be honored.