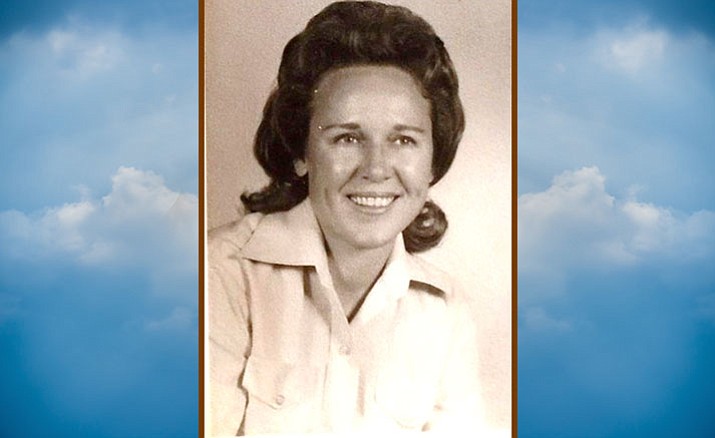 Originally Published: January 6, 2017 6 a.m.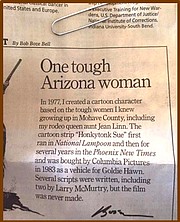 1931 - 2016
My dear mother passed away on the evening of Dec. 26, after a long bout with Alzheimer's disease. Throughout this time, my father was her caregiver. Moving a hospital bed into their living room, and sleeping by her side every night, holding hands.
They met in high school when they were 14, and had been together 73 years.
Even knowing that her passing was inevitable, my father was devastated.
Mom was an Arizona cowgirl, and as a teenager she was Rodeo Queen in Kingman, Arizona one year. She moved to Arizona from her birthplace in Lordsburg, New Mexico, after her father lost his ranch during the Great Depression.
My mom and her dad were very close and during her younger years, her dad raced horses and my mom was his jockey.
She always spoke fondly of her dad and how much fun they had together.
Throughout her life, my mom was always busy, running numerous family businesses. Managing rentals, keeping the books for my dad's construction company, managing horse stables, running a convenience store, and ranching. Even with her busy life, she always had time to sit down and talk to me.
She had a way of making me feel like I was the most important person in the world. She was a great mom and was always my biggest fan.
In the 1970s, my cousin developed a cartoon character based on Mom, "Honkytonk Sue."
The concept was later bought by Columbia pictures, but never made into a movie. Supposedly, Goldie Hawn was going to play my mom. In reality, nobody could have played my mom, she was a unique woman who loved her family and was proud of her heritage of being a tough Arizona cowgirl, with a good head on her shoulders, and she really was just that.
Mom was the last of what our family called the Guess (her maiden name) girls, who were mom and her sisters - Patsy, Mary, Sadie and Jean.

Our hearts are broken at this time, but we are so glad to have had her in our lives. We will miss her dearly, the one and only Jean Linn. There were no funeral services, only a burial.