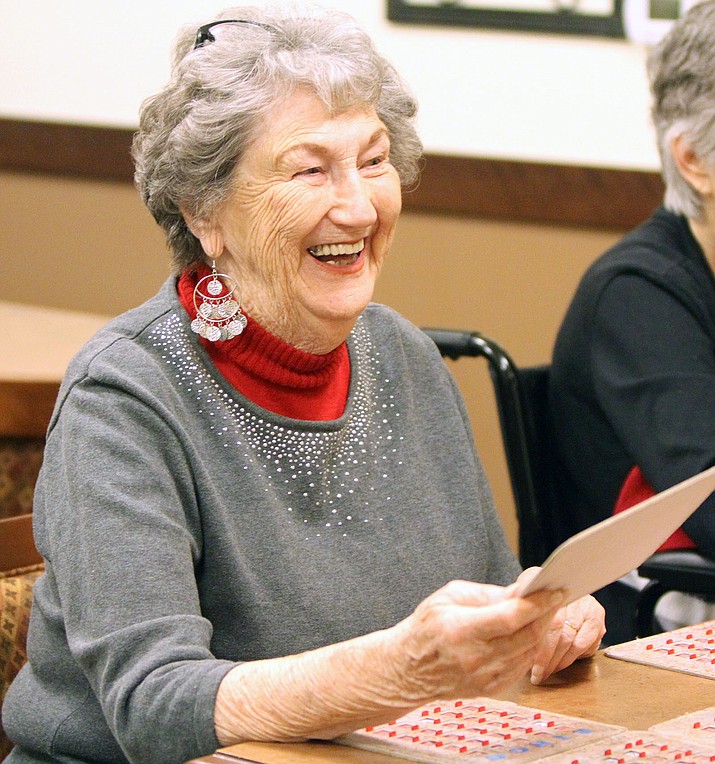 Photo by JC Amberlyn.
Originally Published: January 9, 2017 6:04 a.m.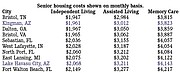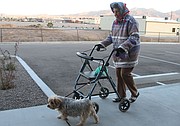 It's always a tough decision to displace old folks from the home where they've lived comfortably for so many years, where they know where everything is and how everything works, who's their neighbor, where's the nearest grocery store.
But when it comes time to put them into senior housing, you want to make sure it's affordable and in a safe location.
Those are two reasons why Kingman is ranked No. 2 in the nation for senior living by A Place for Mom, a Seattle-based senior living referral service that analyzed 380 cities for its study.
The study was conducted in conjunction with FBI Uniform Crime Reporting data to compute percentile ranks for violent crime rate, property crime rate and median senior housing costs.
Kingman is No. 2 for both safety and affordability, which are important factors when seniors and their families are making their decisions, said Ben Hanowell, data scientist and lead researcher for the report. Lake Havasu City is No. 9, giving Mohave County two of the top 10.
"Looking at housing and care, crime rate is not at the top," Hanowell said Friday in a telephone interview from Seattle. "It's important, but there are many other factors that come in. Usually, the main thing is quality of care, and that the senior and family are budget-conscious. They're on a fixed income."
Kingman falls into the lower 25 percentile for crime, meaning that three-fourths of the cities analyzed in the study had higher crime rates, Hanowell explained.
On a monthly basis, it costs $1,947 for independent living, $3,012 for assisted living and $3,823 for memory care in Kingman.
"It's the quality of care and then cost, and after those two things, you're in a good community. You don't want to sacrifice living in a lower quality neighborhood for that quality of care," Hanowell said.
On a national level, the data revealed that the most affordable cities among those with low crime rates are in the South and Midwest, and are typically cities with a low population density, the analyst noted.
Among the most balanced between safety and affordability are the twin cities of Bristol, Tennessee, and Bristol, Virginia, both small, sparsely populated cities in the South.
Jean Motis, 77, a resident at The Gardens Rehab Center in Kingman since May, had a choice of living in Las Vegas or Kingman after having her left foot amputated.
"Kingman is my home and I have people who help me," Motis said as she wheeled her way back to her room after lunch. "When I lived in Las Vegas, crime was terrible. I went to the bank and some guy ripped me off. Here, I feel safer. Life is much nicer. I overlook the mountains and desert. I've been a desert rat all my life."
She said living at The Gardens is "very affordable" considering all the services she receives.
Kingman Police Chief Robert DeVries said he was pleased to hear about the No. 2 ranking.
"We take pride in our profession and all of us call Kingman home," he said. "It's where our children and in some cases our grandchildren reside. I'm often asked about Kingman and I never hesitate to recommend it as a place to live.
"We have our challenges, just like any other community, but it's what we do as a community that sets us apart. I think many in the community would agree that the (senior living) report is flawed. We all know we should have been ranked No. 1."
Hanowell separated violent crimes from property crimes. Many seniors are concerned about motor vehicle theft and petty theft, and the crime rate in Kingman is very low for property crime as a whole, he said.
It's not like Hammond, Indiana, he added.
"It's all locally relative. When someone says there's a high crime rate, I'm not a criminologist, but what I know about crime rates is it's heavily influenced by media coverage. People focus on that," Hanowell said.
"There's a major perception in the United States that crime rates are on the rise. That's at odds with reality. We looked at over 300 cities and from 2009 to 2015, there's either no clear trend or they've fallen in the vast majority of cities."
Hanowell said the purpose of the report is to help families meet the needs of their loved ones within their budget, but not have them living in an undesirable neighborhood, and still get the quality of care they need.
"At this point, the most important thing is knowing where to live and with a low cost and in a safe neighborhood, rather than where the crime rates are headed," he said.
The report is available at http://www.aplaceformom.com/blog/01-04-16-safest-cities-for-senior-housing.