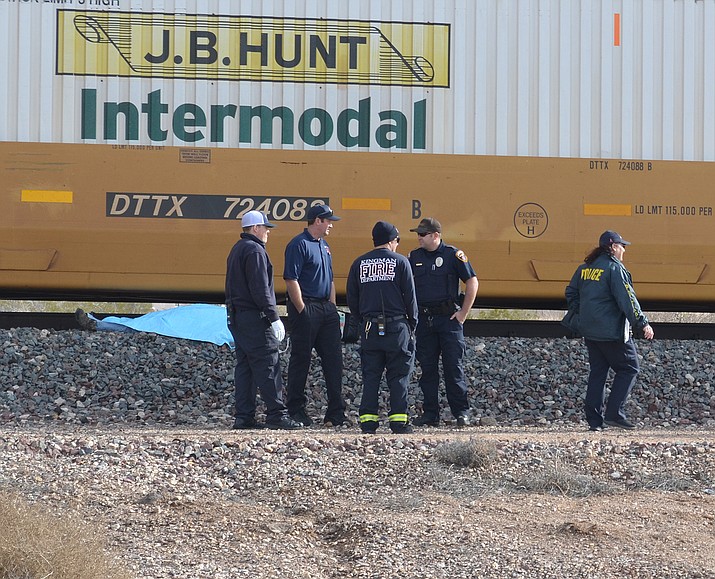 Photo by Aaron Ricca.
Originally Published: January 10, 2017 3:01 p.m.
Updated as of Tuesday, January 10, 2017 5:43 PM
KINGMAN – A 39-year-old Pomona, California woman was found dead near the BNSF railroad tracks across from the East Andy Devine Avenue and Fairgrounds Boulevard intersection Tuesday afternoon.
Kingman Police and Fire departments, as well as BNSF police, responded to the scene at around 2 p.m. A train was stopped on the tracks while a KPD Crime Scene unit conducted an investigation.

The cause of death is unknown at this time. More information will be provided as it becomes available.
The woman, who won't be identified until police notify her next of kin, was laying on the tracks as the train approached, according to Kingman Police spokeswoman Jennifer Sochocki.
The conductor told police the woman tried to get off the tracks, but was unable to do so before the train struck her.
More information will be provided when it is available.
Related Stories
More like this story