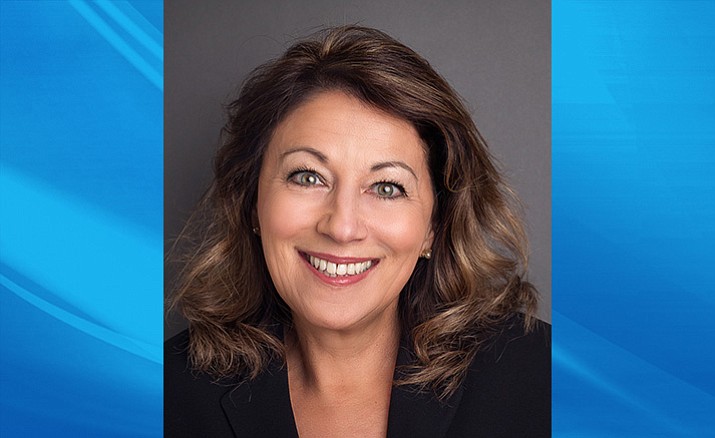 Originally Published: January 10, 2017 6:04 a.m.
KINGMAN – Mayor Monica Gates in a written statement to citizens Friday revealed what could be called Kingman's top 10 list of priorities.
Gates, who defeated former mayor Richard Anderson in the Nov. 8 election, has reached out to major employers and other entities since taking office in December, and now she wants citizens to get involved.
"I think it's important to use this as an opportunity to keep the public informed of where we're at and where we're going," she said. "It's kind of important to recognize the steps you're taking. We're keeping a running log of what we're doing."
She provided a few highlights and information on town hall meetings – most of them at City Hall, 310 N. Fourth St. – planned for the near future.
Kingman Crossing
Council has met with representatives of Kingman Regional Medical Center to discuss how both are moving forward. The KRMC Hualapai Campus plays a potentially pivotal role in the project as the hospital desperately needs better access to and from the facility. The Hualapai Campus is a stone's throw away from Kingman Crossing.
A workshop to discuss financing options for maximizing revenues with an economist and financial advisor has been set for 2 p.m. Jan. 31, at Council chambers. The public is encouraged to attend.
Water Issues
Council has set a workshop to discuss water issues and strategies to preserve the resource. They also met with county officials to discuss areas of mutual concern and opportunities.
The workshop is 2 p.m. Friday at council chambers. Environmental attorney Patrick Cunningham is the guest speaker.
Kingman Airport & Industrial Park
Council initiated dialogue with the Kingman Airport Authority and met with Executive Director Dave French and Board Chairwoman Krystal Burge to discuss areas of concern and opportunity. With unanimous support of the council, she'll set a joint meeting between the two political subdivisions to establish expectations and accountability.
A firm date has not been set.
Council has engaged a facilitator to interview elected officials for the city and the authority.
The facilitator is scheduled to be in Kingman Feb. 15-16 to observe a Kingman Airport Authority meeting and conduct the interviews.
Council also has toured the Lake Havasu City and Bullhead City airports to learn about their best practices.
Direction to City Manager, Attorney
Council believes that no clear performance goals and direction have been given to City Manager John Dougherty and City Attorney Carl Cooper as part of their annual evaluation.
Vice Mayor Jen Miles and council members Stehly and David Wayt have been assigned to a subcommittee.
Easing Development Regs
Dougherty is in the process of restructuring the building department to "expedite, facilitate, and simplify" construction projects in Kingman.
The city is hosting a Q-and-A session for builders, developers and other interested parties to ensure they are aware of changes to the permitting process.
They will have the opportunity to comment on the effectiveness of the changes.
The meeting is 7:30 a.m. Jan. 19, at the Kingman Police Department training room, 2730 E. Andy Devine Ave.
Council has asked Dougherty to explore the possibility of locating a centralized one-stop location (possibly at the Kingman Powerhouse) to house a representative from all city departments involved in the building process and a representative from the Small Business Development Administration.
Downtown
A city council subcommittee has been created to address downtown redevelopment and formulate a policy to identify a vision for downtown. Councilmembers Mark Abram and Jamie Scott Stehly have met with downtown business owners and residents.
A firm meeting date has not been set.
Economic Development Policy
A meeting was held with community leaders Dec. 27 regarding the restructuring of the Economic Development Marketing Commission and the Tourism Development Commission.
The new board will lay the framework for the city's economic development policy.
City Boards and Commissions
The Council has recognized the importance of city boards and commissions and will focus on board development.
Gates has encouraged council members to engage the community to share talents and participate on a board or commission.
Space Needs
Gates has sent a request to the Mohave County Board of Supervisors regarding use of the auditorium at the county complex to hold council meetings.
Community Outreach
Gates invites the public for coffee with her and Dougherty at Beale Street Brews at 510 E. Beale St. the first Friday of every month from 7:30 to 9 a.m. There will be an informal discussion of city issues and a Q&A session. The first meeting is Feb. 3.
"We're moving forward and I look forward to these workshops," she said. "It keeps us focused. Now we know where we're at on things we've identified as city priorities."