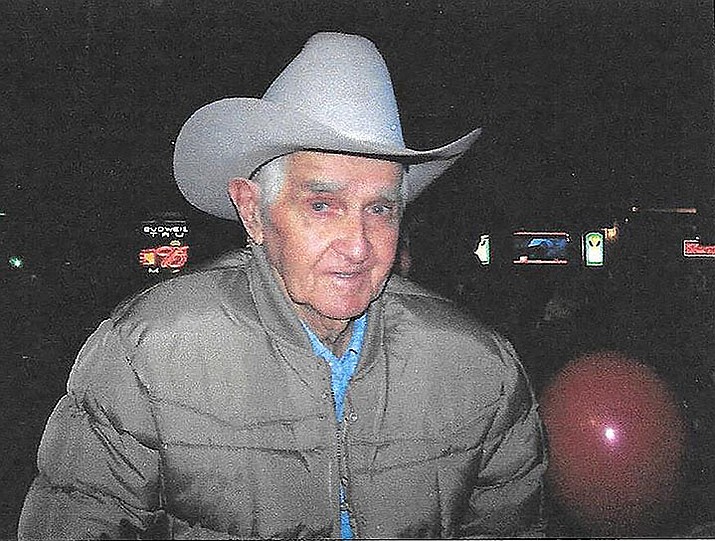 Originally Published: January 10, 2017 6 a.m.
Floyd Acton passed away peacefully at his home on Dec. 29, 2016. He was 88 years old.
Floyd was born May 22, 1928 in Winkleman, Arizona, to Ray and Hortense Acton.
He was one of 11 children that were raised on the San Pedro River in Southern Arizona.
Floyd lived in Tucson, Arizona as a young man and attended the University of Arizona where he received a degree in range management.
During the Korean War he was drafted into the Army and served two years.
While living in Tucson, he met Dawn, the woman he would spend the next 66 years of his life with. Floyd and Dawn were married on March 28, 1951.
They began a family that included five children: Margue, Linda, Jeff, Blaine, and Matt.
They moved to Kingman July 1, 1962. where Floyd began managing Getz Ranch.
Ranching was his passion. Over the years, he held jobs with the Bureau of Land Management, the Port of Entry, and also spent many years driving a truck for CTI.
Floyd was one the founders of the first grazing association in Mohave County.
He and Dawn purchased a ranch in Valentine, Arizona and spent 50 years raising their family and running that ranch; all of their many grandchildren and great grandchildren also were more or less raised there.
He is survived by his wife. Dawn Acton; daughter, Margue Piche (Doug); daughter, Linda Penrod; son, Jeff Acton (Karen); son, Blaine Acton (Tami); and son Matt Acton (Paula).
He was preceded in death by his son-in-law, Kim Penrod.
He leaves behind 11 grandchildren: Raquel Hoston, Clint Chappell, Tammi Wise, Willy Luttrell, Jennifer Lindblad, Patty Tucker, Carli Riblett, Tara Acton, Jake Acton, Chad Acton, and Kristen Hanson. He also leaves behind 16 great grandchildren.
Floyd lived a very full and blessed life. Those left behind will miss him beyond words.
A celebration of his life will be held at The Kingman Elks Lodge at 900 Gates Ave. on Saturday Jan. 21, 2017 at 11 a.m.
Please join his family to celebrate his wonderful life.
Arrangements were placed under the care of Lietz-Fraze Funeral Home and Crematory.
Thoughts and condolences may be submitted to the family at www.lietz-frazefuneralhome.com.