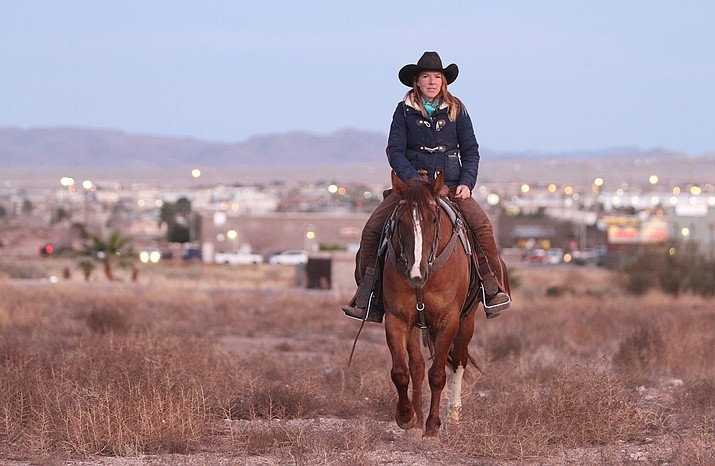 Photo by JC Amberlyn.
Originally Published: January 10, 2017 6 a.m.
Sharla Wilson rides her mustang, Scarlet, with the shine of Kingman city lights behind her Friday evening.
Wilson was featured in a May 11, 2015 Miner story about her work with mustangs.
She'll be leaving soon for an Extreme Mustang Makeover competition in Fort Worth, Texas, to show what she's accomplished with Scarlet.
Trainers are given wild mustangs and have 100 days to train them.
She says Scarlet is a very friendly horse. Wilson trains these mustangs so they can be adopted.