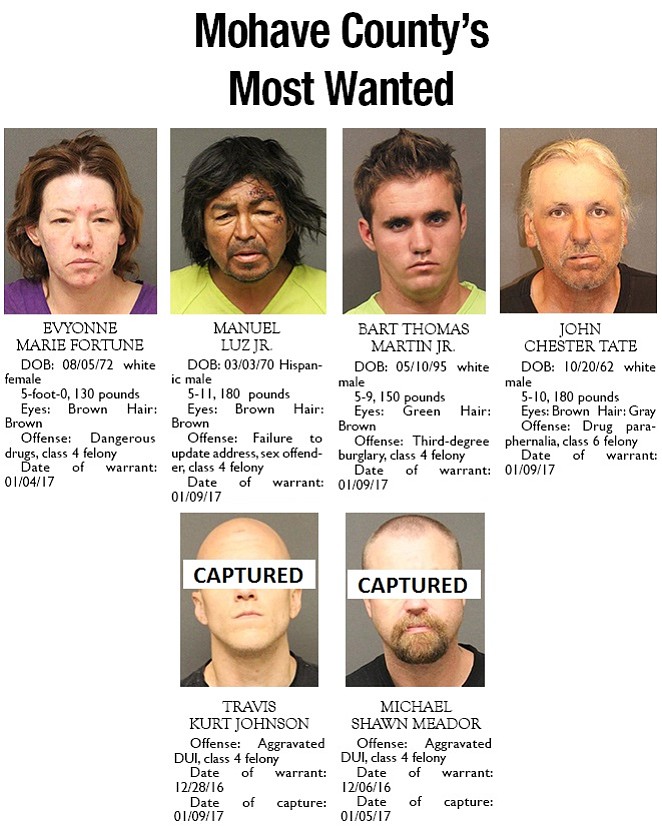 Originally Published: January 16, 2017 6 a.m.
As of Wednesday, each person listed had a warrant.
If you have any information on any of the individuals listed below, do not approach or attempt to apprehend. Please contact the Mohave County Probation Department Absconder Apprehension Unit at 928-716-4402, Silent Witness at 888-227-8780 or any area law enforcement agency.
Source: Mohave County Probation Department