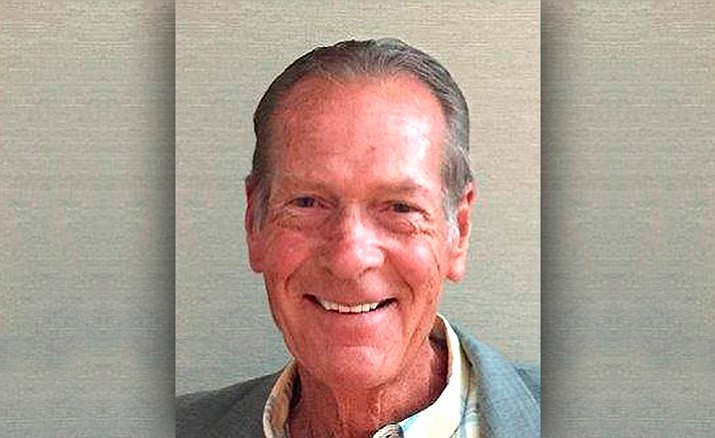 Originally Published: January 18, 2017 6:03 a.m.
KINGMAN – Dominique Davis was denied her request for a special use permit to allow 21 dogs on her 40-acre property in the Fort Rock area, even though she had never received any complaints from neighbors or been cited by animal control.
Mohave County Board of Supervisors voted 4-1 Tuesday to deny the permit for a personal kennel on Falcons Nest Lane. The item had been postponed from the Dec. 5 meeting.
Davis said she has a number of "working" dogs, including five Australian shepherds, to help herd nine longhorn cattle and 25 to 30 goats. She also has two horses on property.
"I'm not a kennel. I do not breed," Davis said. "I keep my personal dogs in the house and then I have working dogs to help with the cows."
Supervisor Gary Watson, who made the motion to deny the permit, said he drove out to the area and looked at neighboring properties, including one that had a cyclone fence around it.
"I see neighbors have gone to great extent to protect their property," he said. There have been a number of complaints of dogs running loose in the area, he added.
"My dogs do not run rampant," Davis insisted. "They're all under control. All the dogs are fenced in or tethered."
Supervisor Jean Bishop wanted to know how Davis controls her dogs from barking.
They only bark when there's a "stranger" or when wildlife come into the remote area, Davis said.
"They don't bark 24-7. They don't," Davis said. "I've had my dogs since I moved there and never had a problem, never had neighbors complain about excessive barking."
She said several of her dogs are getting old and she doesn't plan on replacing them when they perish.
Supervisor Hildy Angius cast the lone dissenting vote, noting there were no complaints, only letters of opposition, including one from ranch owner Scott Dunton.
In other action from Tuesday's board of supervisors meeting:
• The board voted unanimously to accept Emery Park Road from Shipp Drive to Redwall Drive in Golden Valley into the county's road maintenance system.
• The board voted 4-1 (Buster Johnson opposed) to nominate Don Martin for appointment to the BLM's Wild Horse and Burro Advisory Board. Martin, a hunter and outdoorsman, has lived in Mohave County since 1972, and has worked with wildlife agencies on controlling the burro population in the past. He said he's not a "burro hater," that he understands how tourists love to see the burros on the streets of Oatman. His concern is with traffic and ecosystem damage. "I've got photos of the damage being done," Martin said. "What I've seen first-hand on the ground … the folks in the East have absolutely no clue what's going on in Mohave County with the burro situation." Johnson said he would have liked to see the nomination process opened up to anyone in the county.
Disclosure: Martin writes an outdoors column for the Daily Miner.
• The board voted 4-1 (Johnson opposed) to enter into an emergency equipment rental agreement with Arizona Game and Fish to repair a washout on a section of Planet Ranch Road not maintained by the county. Angius said it feels like a "slap in the face" for Mohave County, considering litigation regarding Planet Ranch water rights, but the repair is needed for public access.
Johnson questioned the use of $2,000 in Highway User Revenue Funds, even though it will be completely reimbursed. County Administrator Mike Hendrix said Public Works will need to include an indemnification clause in the agreement freeing the county of liability for future washouts.
More like this story