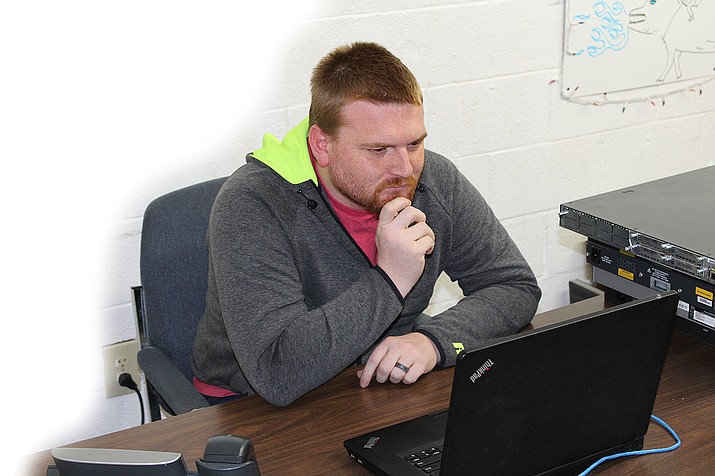 Originally Published: January 18, 2017 6:04 a.m.
Some Medicare patients now have a convenient alternative to scheduling a doctor's appointment, driving to the office and waiting for their name to be called for routine health care.
They can connect via telemedicine, or remote diagnosis and treatment of patients through telecommunications technology.
As it continues to evolve, telemedicine is increasingly being offered as a way for Medicare Advantage members to remotely talk with medical providers.
Doctors can be easily accessed using a telephone or video through a laptop computer, tablet or other mobile device, whichever is most convenient.
Telemedicine can take care of nonemergency situations such as common colds, allergies, headaches, nausea and sore throats. People can avoid making a trip to the emergency room or urgent care center and talk with a doctor as soon as symptoms arise.
There are restrictions about what type of symptoms can be evaluated through telemedicine. It's not recommended for emergency care or chronic conditions such as diabetes or heart disease, and it doesn't replace a primary care physician.
However, it does provide critical access for patients to receive health care quickly and efficiently, said Tom Roben, desert region medical director for Humana in Arizona.
Access is one of the prime factors driving telemedicine, particularly in rural areas, he noted.
"This helps when visiting a primary care physician or urgent care center is not possible, such as late at night or weekends and holidays," Roben said.
Making an appointment is simple. Besides using their phone, tech-savvy patients can download a mobile app and create an account. Average wait time is often less than 10 minutes after requesting to speak with a doctor.
Telemedicine sessions are less costly than personal visits to a doctor, Roben added. A study by Alliance for Connected Care found a potential savings of $126 for acute care.
"Video and telephonic visits allow our members to receive health care when and where they need it so we can help them achieve their optimal health," Roben said. "For Medicare beneficiaries, getting care when it's needed may be able to help reduce hospitalizations and emergency room visits."
Kingman Regional Medical Center has used telemedicine for people who've come into the emergency room with stroke symptoms. A contract neurologist can order a clot-busting drug that can be administered within three hours of the stroke.
Telemedicine has been around for about 20 years, but hasn't grown as quickly as some had expected. Technological advances in both health care and telecommunications have moved it along.
The biggest barrier to a full-blown rollout of telemedicine practice is limited reimbursement. It's going to take time to bend the cost curve in health care. As the value of telemedicine becomes more tangible, reimbursement should be less of an issue.
"Coverage of telehealth services has been uneven across payers due in part to uncertainty regarding the value of telehealth and program integrity concerns regarding the duplication of services," the U.S. Department of Health and Human Services stated in a 2016 report.
There are also clinical and legal concerns. Health care organizations are working with local, state and federal agencies to come up with solutions to alleviate those concerns.
Humana offers telemedicine to members on certain Medicare Advantage plans in Mohave, Yavapai, La Paz, Pima, Pinal and Maricopa counties.
Roben said people can expect a level of care on par with visiting their primary care physician. Telemedicine clinicians are often uniquely trained to treat patients virtually and must meet applicable state license requirements, he said.
Patient issues were resolved in 83 percent of initial telemedicine sessions, according to one study.
Humana sends a full medical history through the MDLIVE telemedicine platform that can be used in evaluation and treatment. All sessions are conducted using private, secure and confidential technology.
Patients should consult their health insurance plan to see if telemedicine services are covered, Roben advised. For more on the service, visit www.humana.com/medicaretelemedicine.