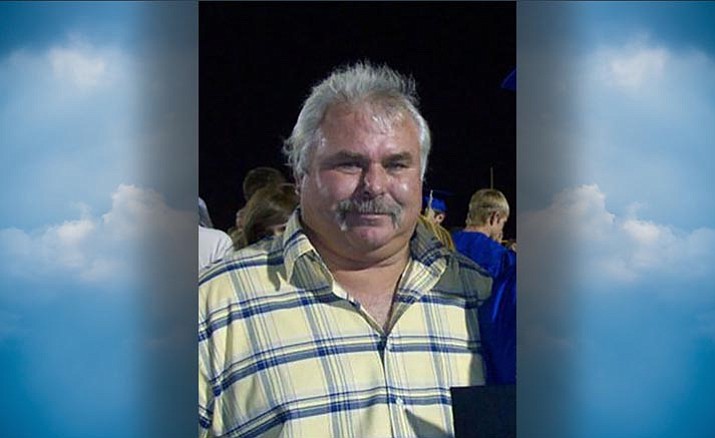 Originally Published: January 20, 2017 6 a.m.
Daniel Lee Callahan passed away on Jan. 18, 2017 from complications of the flu and pneumonia. Danny was born on July 28, 1964 to Dennis Sr. and Loretta Callahan in Kingman. He was the second of five children.
Dan graduated Kingman High School in 1982. He worked most of his life as a farmer and carpenter. Danny was a beloved father, grandfather, son, brother and friend.
Danny was preceded in death by his father, Dennis Callahan Sr., and his brother, Dennis Callahan Jr. Danny is survived by his mother, Lorretta Callahan; his children, Dustin Callahan and Dylan (Derrick) Mack; his two granddaughters, Peyton and Charlotte Mack; his brother, David Callahan; his two sisters, Dawn (Tim) Parker and Jo (Lance) Cencelewski; as well as many aunts, uncles, nieces, nephews, and cousins.
Services will be held at 11 a.m. Saturday, Jan. 21, at Sutton Funeral Home, 1701 Sycamore Ave., Kingman, Arizona.
More like this story