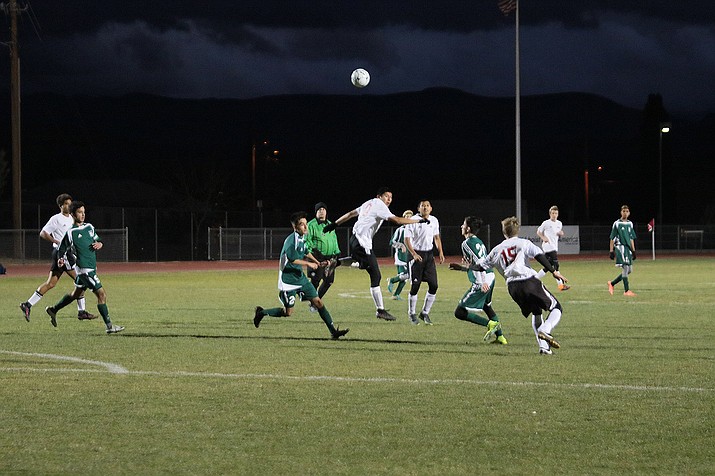 Photo by JT Keith.
Originally Published: January 22, 2017 6 a.m.
KINGMAN – Lee Williams' boys soccer team lost a close one to Prescott on Thursday, 3-2. The Volunteers were scored on by a corner kick, which has been the team's Achilles heel.
Before the half, Lee Williams' Jose Casteneda scored on a goal from 30 yards out, as he struck the ball past the goalie in the upper corner to make the score 3-1 at halftime.
"This game was fun for the kids," said Lee Williams boy soccer coach Gabe Otero said. "But also frustrating due to the wet conditions. Sometimes the ball would just stop in the mud and other times it would skip.
"This isn't an excuse because both teams had to play in the same conditions, but it made for an interesting game. We have two games left and plan on finishing with a strong showing."
The Vols are on the pitch again when they play Mohave at 6 p.m. Monday in Bullhead City.