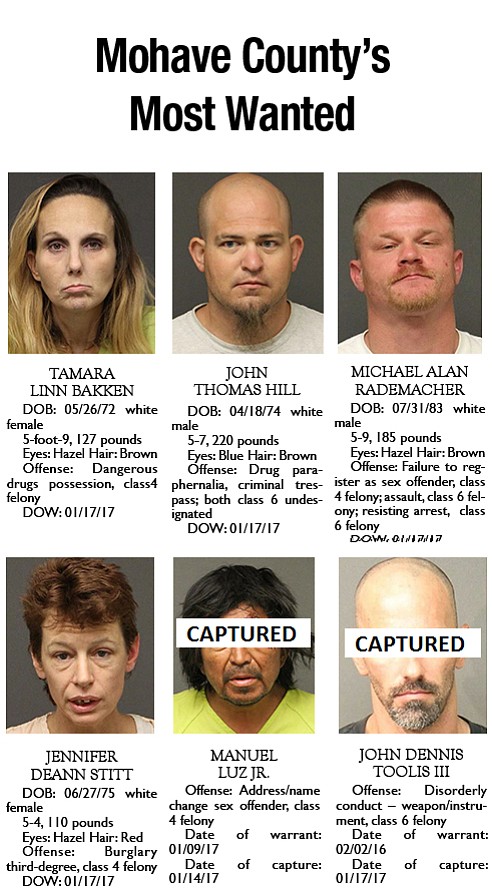 Originally Published: January 23, 2017 2:15 p.m.
As of Wednesday, a warrant had been issued for each individual listed below.
If you have any information on any of the individuals listed, do not approach or attempt to apprehend. Please contact the Mohave County Probation Department Absconder Apprehension Unit at 928-716-4402, Silent Witness at 888-227-8780 or any area law enforcement agency.
Source: Mohave County Probation Department