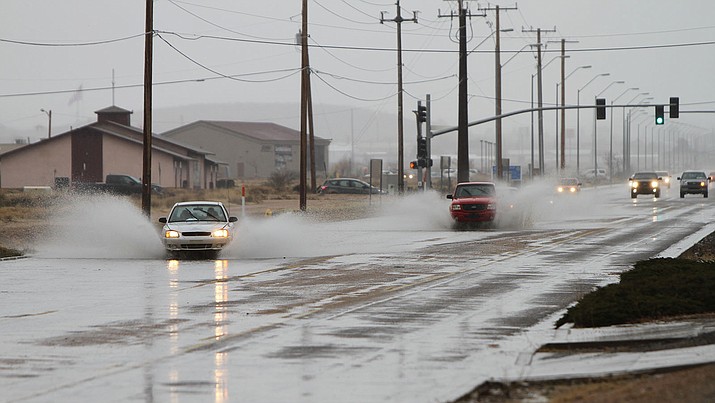 Photo by JC Amberlyn.
Originally Published: January 23, 2017 6 a.m.
Cars drive through flooding on Bank Street near Kingman High School on Thursday. A series of Pacific storms have provided much of the Southwest with abundant rainfall over the past several weeks - abundant by Mojave Desert standards, at any rate. The latest storm should taper off this afternoon and there is a slight possibility for an afternoon thunderstorm Tuesday. Wednesday through Friday will be cold, but dry.