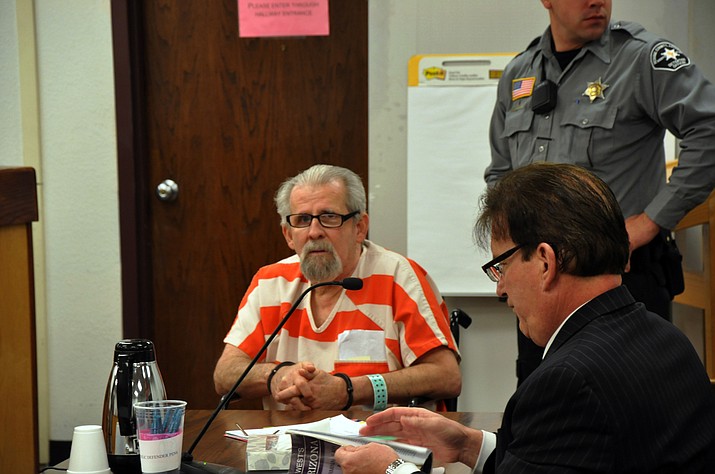 Photo by Butch Meriwether.
Originally Published: January 27, 2017 6:03 a.m.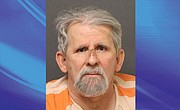 KINGMAN – Alfredo Gerardo "Al" Blanco pleaded not guilty to first-degree murder charges Thursday in an arraignment before Superior Court Judge Billy Sipe, with the next hearing set for Feb. 27.
Blanco, 61, is accused of killing real estate agent Sidney Cranston Jr. in June 2015 and burying his body on a ranch east of Kingman. Cranston was missing for 19 months before authorities discovered his remains on Jan. 7.
Deputy County Attorney Kim Aune told the judge that the state has not yet determined if it will seek the death penalty in the case. Other options are life in prison and life with the possibility of parole if the state seeks a conviction for felony murder, and not premeditated murder.
Blanco worked as a handyman and property manager for Cranston, who owned 43 properties in the area. He had collected about $1,600 in rent when he last met with Cranston on June 16, 2015.
Bill Sanders, who has known Blanco for many years, eventually led FBI agents to the body on a 240-acre ranch owned by Don Bishop. He allegedly told detectives that Blanco shot Cranston with a shotgun inside a home on Wilson Ranch Road.
Blanco, wearing a Mohave County jail orange-and-white striped jumpsuit, appeared before Judge Sipe in a wheelchair, hands cuffed, and said he read the indictment and understood the charges against him.
Defense attorney Robin Puchek said he had advised Blanco about the possibility of the death penalty, and will review state documents with him.
"I know he's being held with no bond. I'll look into that as well," Puchek said.
The judge advised Blanco to let his attorney know about any evidence that's going to be presented in the case so that it can be shared with prosecuting attorneys. Otherwise, the evidence won't be allowed.
Sipe disclosed that he had represented Blanco in private practice seven to 10 years ago, but said he couldn't remember anything about the misdemeanor case that would preclude him from being impartial or fair in the hearings.
Nonetheless, the judge asked attorneys if they wanted him to recuse and they both declined. Sipe said he would go forward with the arraignment Thursday, and gave the attorneys 10 days to change their minds about recusal. The point might be moot.
Sipe also noted that he's not an elected judge, so if the state seeks the death penalty, he would have to recuse himself and turn the case over to Judge Steven Conn.