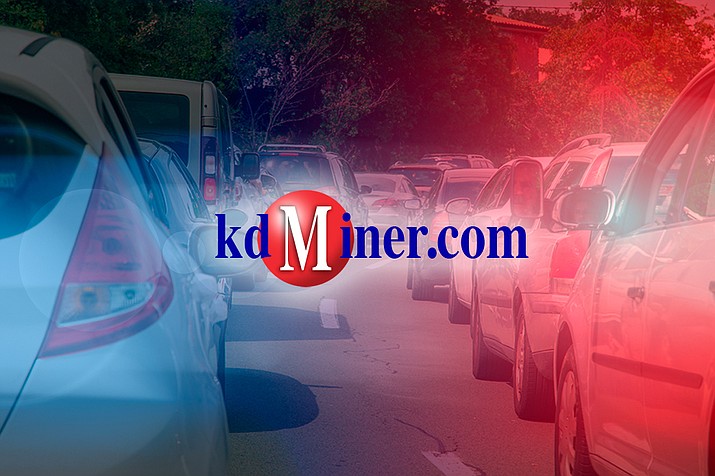 Originally Published: January 29, 2017 6 a.m.
GOLDEN VALLEY – Three people received injuries in a two-vehicle accident that occurred at milepost 24 on Highway 68 at 3:45 p.m. Wednesday.
When firefighters from Golden Valley District Fire Station 11 and GVFD duty officer Captain Dave Cunningham arrived on scene, they observed a small pickup truck laying its side and a wrecked minivan sitting in the middle of the highway. They noted that the minivan had front-end damage and the truck sustained damage to the driver's side.
According to firefighters, the driver of the truck allegedly entered the highway from north Houck Road and failed to yield to traffic traveling westbound on the highway. The truck that failed to yield right of way was "T-boned," causing the truck to roll numerous times ending up in the cattle crossing bar parking lot.
All drivers and passengers self-extracted themselves and were standing near their vehicles when firefighters arrived.
A total of five people were in the two vehicles. The three injured were treated at the scene and the male driver of the truck suffered a wrist injury and head trauma and was then transported to Kingman Regional Medical Center with non-life-threatening injuries for further evaluation and treatment.
The male driver of the minivan came away with minor head trauma and the female passenger in the truck ended up with minor scrapes and scratches. Both refused to be transported to KRMC for further evaluation and treatment.
The exact cause of the accident is being investigated by DPS.