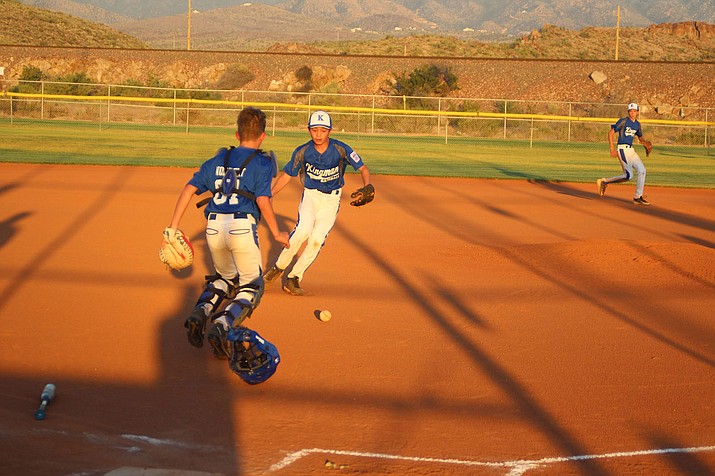 Photo by Beau Bearden.
Originally Published: July 2, 2017 6 a.m.
As an avid baseball fan, I always enjoy a good ballgame.
However, I usually don't spend too much time watching Little League. That changed recently, as I spent six days covering All Star Tournaments at Southside Park.
While the heat was an entirely different story, it was a worthwhile experience seeing the comradery and enthusiasm that's involved in Little League.
Prior to each game, the athletes gave their player's pledge that would definitely change the way the collegiate and professional game is played. While the words uttered by each athlete doesn't guarantee respect, it does bring to the forefront that the game is meant to be fun whether you win or lose.
As athletes move up the ranks in any sport, it becomes less about that fact and more about money and fame.
I know that's not going to change anytime soon, but the morals of the game should be taught at a young age. But, as is the case in sports, athletes don't always know how to control their attitudes.
I saw a lot of players lose their temper during Little League games, whether it was after a strikeout, missed groundball or just a frustrating play.
That wasn't the case for every player though.
I also saw athletes strike out and walk back to the dugout without showing any frustration.
Little League will always have both types of athletes, but it's important that the sport continues to thrive and teach the ethical values that all young children need to learn.
On the flip side, I was surprised with the amount of parental complaints during the games. It is usually expected that parents find a way to say something if their child is involved in a play they disagree with, but that was kept to a minimum.
I feel that says a lot about how District 9 Administrator Leigh Pitts and her staff run the tournament. If they didn't have a hand on things, I'm sure more parents would run wild with unnecessary comments that would have a detrimental effect on the game.
I'm glad that's not the case, because at the end of the day, Little League is about children playing the game of baseball and learning how to work as a team.