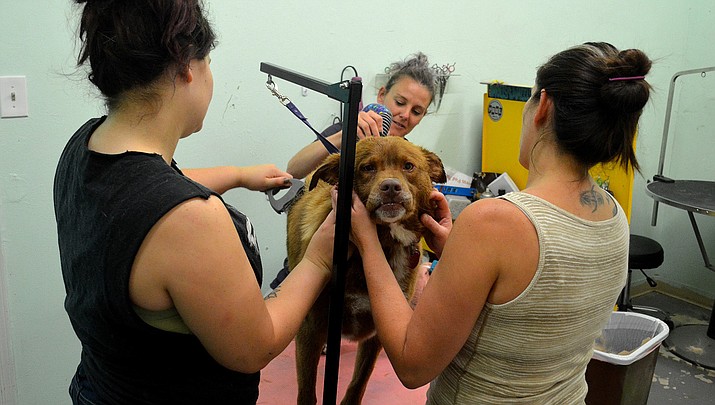 Photo by Aaron Ricca.

Originally Published: July 4, 2017 5:55 a.m.
The fur was flying and as of about 10 a.m., about 25 dogs had passed through The Paw Spa at 206 E. Beale St.
The dog grooming business was holding a fundraiser to benefit For the Luv of Paws, a no-kill animal rescue and sanctuary. For prices between $15 and $30, depending on the size of the dog, the pooches got the full wash and groom treatment.
From left to right, Sammie Cook, Marcie Turner and Dianne Cook put the finishing touches on Britta (center), who was more pleased than she looks after her day at the spa.