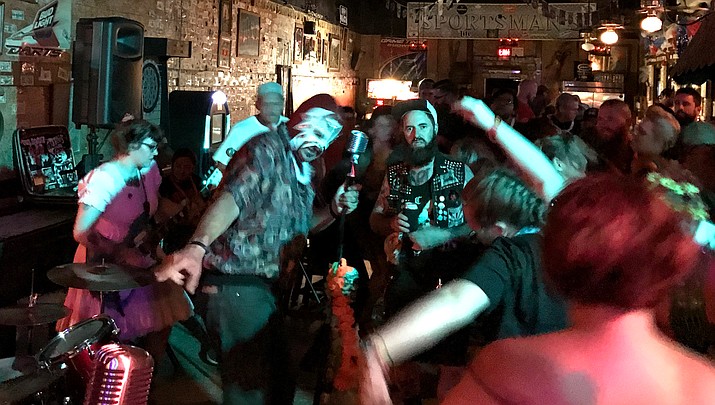 Photo by Aaron Ricca.

Originally Published: July 5, 2017 5:55 a.m.
Local surf-rock band TIKI Bandits had Sportsmans Club packed Friday night. A Noise ordinance concern led to a last minute shift from Hooch's Bar and Grill, bringing the band to play yet another show in the historic downtown bar.